Yesterday I got a notification on my Quora account and found that one guy has left a question for me. I checked out his question where he was confused and asked me about some birthday gift ideas for her sister. I mentioned few good suggestions to him but I didn't stop there. Then I thought why not to write all my ideas into a list because I know there are probably many guys or in fact, girls who are confused about gift choices especially when it comes to their sister.
So today I am writing for all those, who are curious, confused and excited to find some good birthday gift ideas for their sisters.
I might not be specific for age bar as I really don't know what is your sister age, but still, i would try my best so that you will find what you are looking for. After going through this list, if you still want some more ideas then feel free to ask.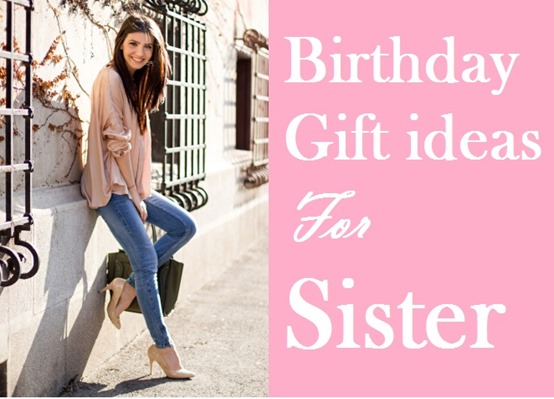 Recommended Gift List
Down below you will find all the gifts mentioned above. I have researched over many sources to find the best few for you. Now check out more about these gifts and decide which one is more appropriate for your sister.
Gifts you can buy for your sister
Guys will be guys, they don't care much about of DIY or any other thing which need their efforts. I can say this because I am myself don't like to put my hands to make a gift, but sometimes. So I know you are more interested in gifts that you can buy directly from the shop. But if you are a girl and finding gifts for your sister, then I would still like to recommend this list to you.
So as I promised you, I will be sharing some gifts you can buy from online shops, I am sharing few gifts that I found perfect for your sister. So for all those guys who don't have time for DIY or are not interested, can follow this list of gifts. Allow me to share this amazing list of birthday gifts for your sister.