Today I am going to share everything you to know to celebrate the best 60th Birthday party. I will share some of the perfect ideas you can't find anywhere. As always, today as well I am going to share all the ideas based on my experience and research.
So what made me write about the 60th birthday party ideas. Actually it is because of two main reasons. First, on this week ahead, one of my friend's mother's birthday is coming. He is very curious to know how he can celebrate her mom's birthday in the best possible way he can. He want to make her 60th birthday to be very special. So with a very curious and confusing face he came up to me and asked me "how to plan his mom's 60th birthday party", as he know I blog on birthday tips and ideas. So this is the first reason which inspired me to write.
Second one is for my own curiosity. Actually few months back I wrote an article for 60th birthday gift ideas but not touched ideas for party. So this also gave me a reason to write another article where I can share everything I know and experienced.
So lets get into the topic. You might be here for any of your friend, relative, or family member. She could be your grandmother,  He could be your dad, friend, sister or brother. So instead of  being specific I thought to give you my general overview over the topic so that these ideas can help everyone.
60th Birthday
I always say that every birthday is special and age really matters. That means for an instance a 30th birthday is whole lot different then a 60th birthday party, Don't you think?
We need to understand what we are actually looking for. In your case you are here to find some good ideas for 60th birthday party, right?
So what comes first in our mind when we first think of 60th birthday, is that the Person is turning old, may be age of retiring, may be the person is not that much interested into loud things, etc.. So making these things into your mind you can find what will go best in your case. Although I am sharing many ideas with you, but at the end you have to make the decision. So I would encourage you to think over it yourself first, then only go through my ideas.
60th Birthday party ideas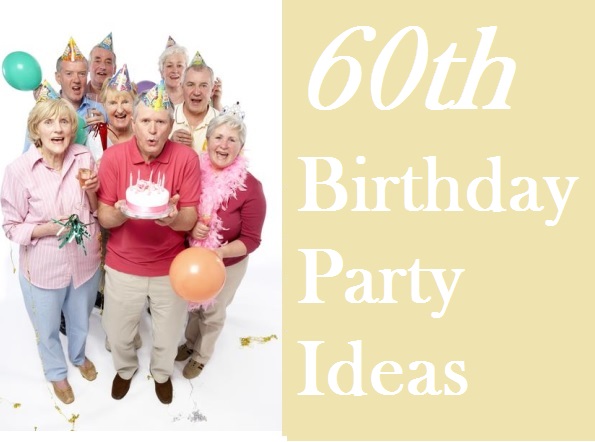 I hope you gave it a thought, So now lets dive directly into my list of ideas. I am sure you will be very happy to read as my creative mind gave me some amazing ideas that I have shared below. So here are the best 60th birthday party ideas. I am sure you surely going to put some of these ideas in your party ideas list.
Memorable one hour Movie –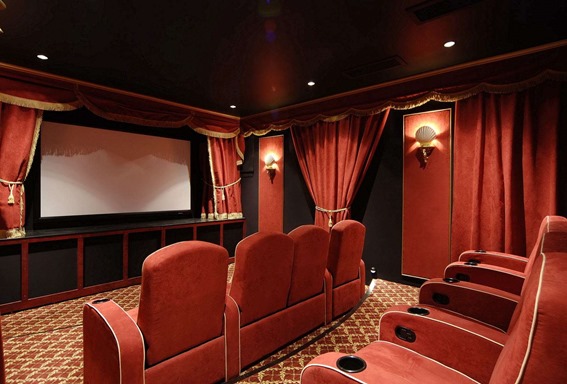 This is the most amazing idea I have shared in the list. I visualized about the idea and it seems awesome. You might have seen movies in theatres in 70mm screen. Why not to make use of it for the birthday party. So what is the idea?
It is simple and amazing. You need to book a theatre to play a movie, I know booking a theatre for many is next to impossible, So they can use the projector and the big room, where they can use it. What you need to show in a movie is the story of the person who is turning 60.
Its about the life story of that person from his/her birth to turning 60, you can use it in a slide way show to make it a motion picture. For this you can use that person's images, videos, some good background music, etc.. Make one hour story on life of that person. This is really awesome you know, that person and the guest will be very impressed with this idea. This is the best heart warming thing you can do for that person.
Grand Dinner –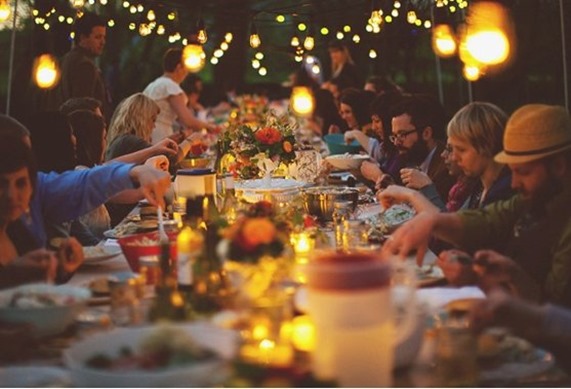 Why not a grand dinner for this grand occasion. So what I mean when I say a grand dinner? Any idea? Don't be that curious its just a simple idea but good to share.
What if 30 to 50 people sitting on a single dinner table and having the dinner together. Have you thought something crazy like this before, most probably no. I think my brain is out of limits, every time I write any article I give an idea that is just crazy. Enough of priding myself, now come to the idea. You can call all his friends, family members, coworkers, relatives, etc.. and make it grand. Call as many people as you can to make this big.
70 & 80's theme –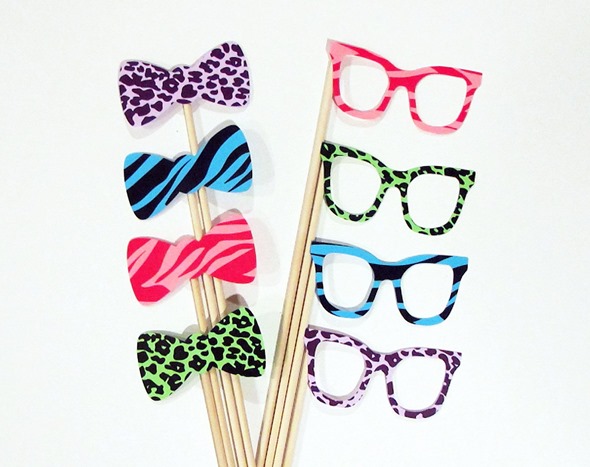 Now you are celebrating his/her 60th birthday so most probably in 70's or 80's he/she might be around 20 to 30. The age where we are more into a world of imaginations and movies. These years memories are always and forever. So giving it a 80's theme will make him/her remember all those memory of that era. He/she will revive all those memories of those years. For this you can use many things as following:
Decorate the venue with 70's & 80's movie posters, dress style or may be, cars poster of those years.
You can decorate the cake with his/her favorite movie of those years.
You can use some props to make it more fun.
Everyone can come dressed up correlating with those year movies, may be they can pick the characters of those movies.
Dedications –
He/she might have played a very important role in your life as father, mother, friend, etc.. So why not a kind of tribute to that person. Show how much you love that person by giving some dedications. You can dedicate anything you want on this very special occasion. Here are few suggestions on which you act upon.
Speech – You can dedicate a speech to that person. In the speech you can raise some of the very close moments, relations, ups and downs, experiences, your opinion for that person. There are many things you can put in speech, it is up to you what all things you want to say in the speech.
Music – You can dedicate any of his/her favorite music, may be you can pick the music yourself and dedicate it by singing. If you know any instrument, then that would be great to make the music dedication more presentable and sweet.
Play – You can make a personalized play to dedicate to that person for his/her life. As I mentioned earlier about the speech. Same things you can express through a play. You can gather few people from his/her list of friends, relatives or family members to do this.
Dance – You can dedicate a dance performance if you don't have any options from the above. If you have never gave a dance performance, then don't be afraid no one is there to judge you. Its just about dedicating something.
These were very few suggestions, you can pick any other from your own if you want. The idea is to include this "dedication session" for some time in any party slot. Believe me by doing this you definitely make the occasion very special and memorable. I would like to suggest you to do have this idea in your list as it is really worth trying.
The best surprise –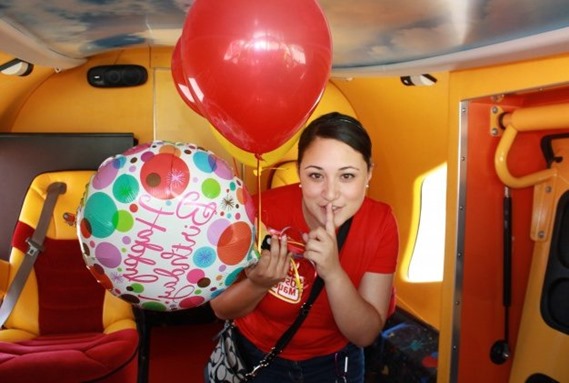 The best surprise you can probably give is by calling his/her old school friends, colleagues, college buddies, etc.. All those people who are lost from ages. I think the person is going to be very emotional to see all those people together for celebrating his/her birthday. Isn't it amazing surprise to find all old friends, colleagues, all together. If you ask me what would I feel when I will be 60 and my friends turned up to wish me, then probably my answer is that it would be the most amazing day of my life and in one word "Awesome".
60th Balloon decorations –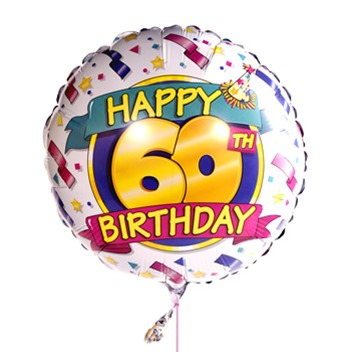 Be the kids and decorate the venue with their style. When we were kids, we use to celebrate birthday with balloons and feel good when we see different balloons at the place. So why not to be the kid to rejuvenate the age. If specifically you are asking what I mean is using of 60th printed balloons for the venue. There are many online places from where you can get it done. or if not you can find any balloon shop near your place.
Mini Trip –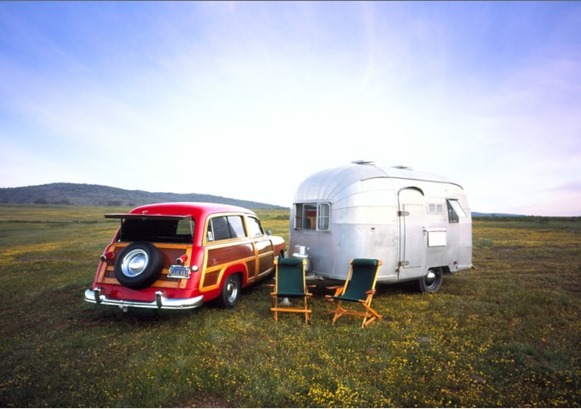 A trip party? How's the plan? I know its something different. Celebrating birthday party at home or some hall is pretty obvious that anyone can suggest you and even you can also think about, but here my idea is little different or may be completely different. My idea is to celebrate the party near nature, may be by river side, mountains, near beaches. What say? I know you might got excited thinking about this idea and you should be because you want to make his/her 60th birthday to be special, so for this you have to do something different that you have never tried.
60th Birthday Cake –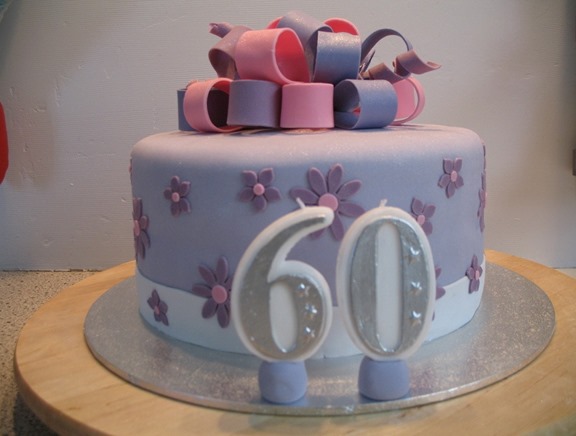 As I said earlier, every birthday is special and different so the ways of celebrating different birthdays should also be different. Cake I am talking about, you can decorate the cake with 60th birthday tag line or may be you can directly get it printed from any cake shop. Use your creative side of your brain for this.
The gift –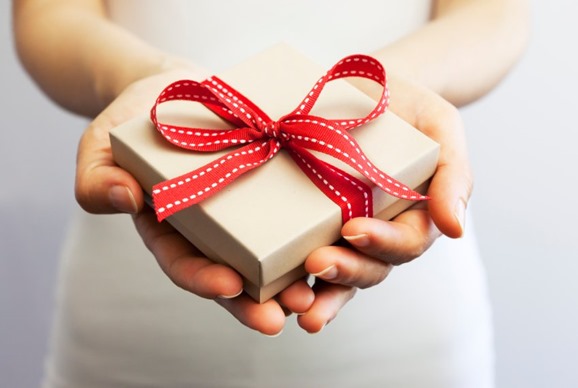 Planning a party, theme and decorations has its own place, but gifts I recommend mandatory. Here I am not giving any declaration by saying that because that you already know that gifts are important and you probably have already planed some gifts in advance. Here I am telling is what kind of gifts you can get him/her. So by looking at the age bar I would suggest that you can gift something related to health, his/her interest or personal use stuff.
Lawn Party –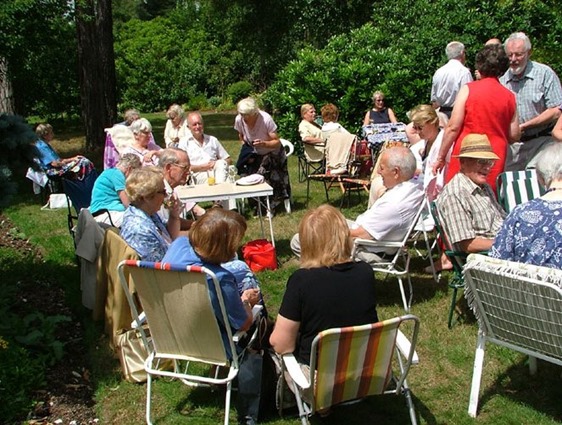 If you have a big lawn, then probably you can plan out the party for the lawn. You can organize some games, music, dance to utilize the big space. For me the lawn parties are awesome so I thought I can share it with you as well.
Fun Games –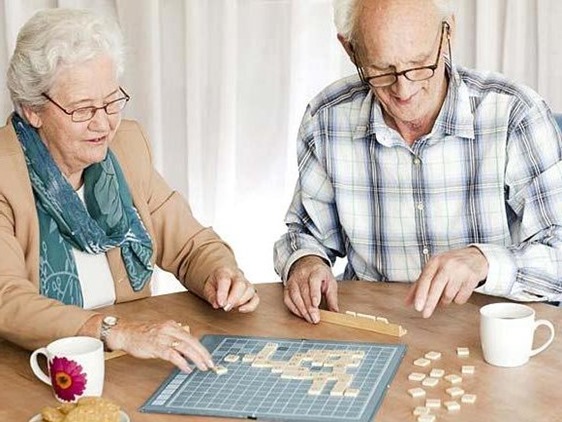 You can plan out some games for the party where everyone can engage and enjoy. There are many games you can find online, pick few games and organize them for the birthday person and the guests. Games make any party fun and enjoyable, so I think you must put this in your to do list.
Roast the occasion –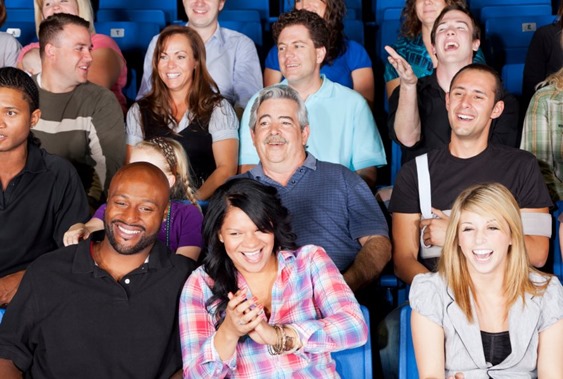 What? Roast? LOL. I think you took it in a wrong way. I am not telling you to grill or roast the guests but it is the slang which generally used for humorous mock or well timed jokes. You might have already seen many Celebrity roast videos on YouTube, if yes then let me clarify it. I am not saying to go there way, because they go way beyond to hurt anyone sentiments. My idea is very simple, just to create humor and crack jokes in a healthy way to each other to make the occasion more eventful. You can list this, if you are planning out the party on paper.
My 60th birthday party experience
I have experienced my grandmother's 60th birthday when I was a kid, I really don't have much memory of that time but yes one thing I really remember is the gathering of many people. My dad booked a big hall to celebrate her 60th birthday. And yes I remember one more thing that my grandmother gave me 500 bucks, LOL. This was my experience, what is yours? Do share what are your experience of celebrating your dear one's birthday or may be if you already have.
So how do you find my list of 60th birthday party ideas. I waited for so long to find and write all the unique ideas which no one is telling, so I hope my efforts are worth if these ideas are helpful to you. Nevertheless if you have any thing to ask, then feel free to do so. I would love to help you out.