Finding 60th birthday gift ideas for mom could be challenging but well at the same time it is quite easy too. I love sharing ideas for mature people because it is quite challenging for me as well and I love challenges.
Anyways let me share one of my secret, the secrete is, whenever I write age and relation specific gift ideas, then I only think about the mix factors and person's psychology. Don't get it confused or complicate it. It is simple, I only think about few parameters which are based open the person's age and the relation specific. This helps me find out the best suitable gift ideas.
So you can do this too, all you need to find the person's psychology taking the age factor. For example, if you want to find out some suitable gift ideas for your mom's 60th birthday. Then think about what kind of things she would be more interested into. She won't be interested in fashionable apparel, she might not be interested in cosmetics, but yes she might be interested in something related to health, mind piece, etc..
I am sure you must have figure out what I am trying to say. As a Gift Expert, I would love to share my own researched list but I would also like to push you to think and make your own ideas following the concept which I have mentioned above.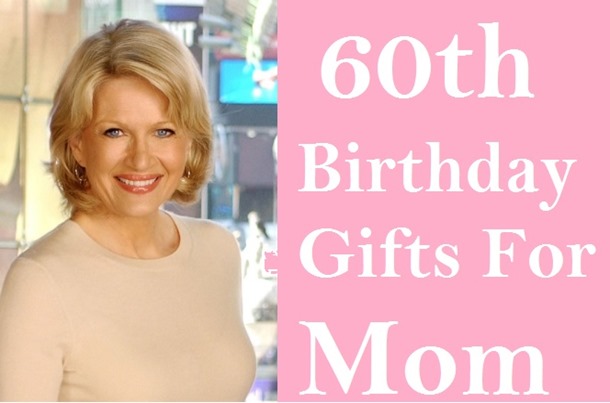 60th Birthday ideas for mom
Before handing over to you my list of recommended gifts, I would like to give suggest you some general gift ideas so that you can have broader view.
Health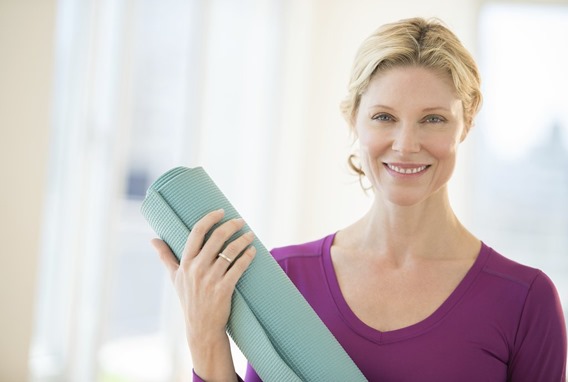 She is going to be 60 and health is the issue that you must consider and take care of. My mom is nearly 60 and she have pretty much health issues like back pain, Low BP, nee pain. So at this age a person has more likely to have some health issues.
So if you love your mom and care about her health, then gift something that is really useful for her health. I have recommended few gifts that you can check in the later part.
Reading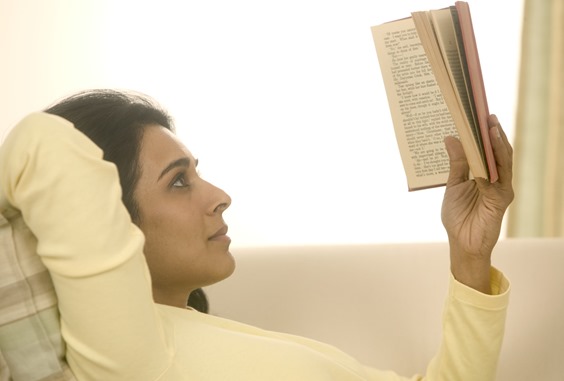 At this age people generally don't have many desire but one thing is found to be common at that age is a reading hobby. At that age you are almost retired or going to be.
So reading is the option left to keep your mind busy. I think you can gift your mom some useful book that can teach her in some way or may be for just fun.
Home Décor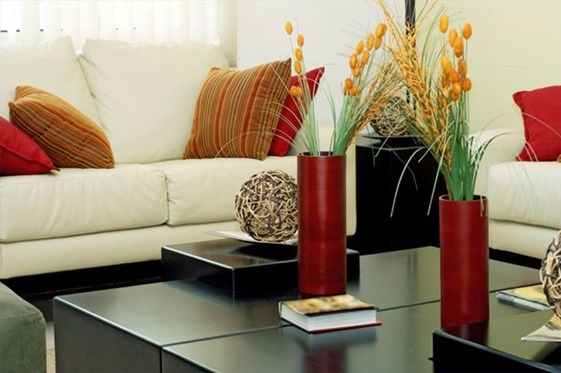 Home décor is one of a good option if you are finding gift for a mature woman. She would love to see her house look more beautiful, so Home décor gifts are perfect. I have shared some of the gifts in the recommended gift list.
Personal Stuff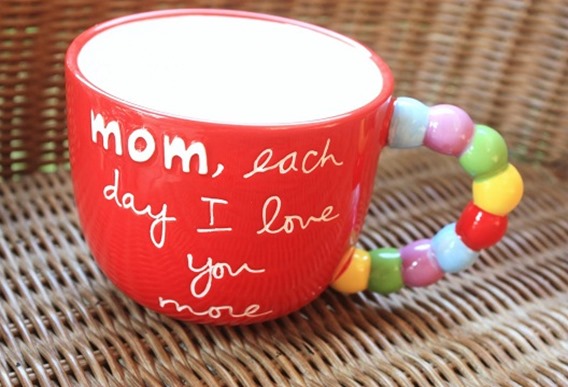 You can gift your mom something special and personal. You can gift her memories by personalizing some stuff. I am sure you must be aware of personalized gifts.
So pick any thing like mug, pillow, wall clock, keychain, etc.. and get it personalized by printing some personal moment pictures and messages on it.
These are few things that you can keep in mind while choosing upon gifts for your mom. So think about these suggestions and pick few gifts from the list mentioned below.
60th Birthday gifts for Mom
Now let me give you the list of gifts that I would like to recommend you. I have been surfing over from quit a long time to find those few best . Here they are, check out these recommended gifts in the list below. I hope you will love to read this list.
Women's Health Big Book of Yoga
Yoga is one of an ancient technique to keep your mind and body fit. Its origin was in India and now people around the world are following it. This book gives you step by step guide to teach you the yoga practice in best possible way. I think it is the most useful gift you get your mom for her 60th birthday.
Women's Health Big Book of Pilates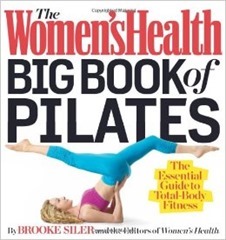 This is another book I would like to recommend you for your mom's complete body fitness. With age we loose our fitness and with fitness we loose our health. This book is been published under the collaboration of some biggest fitness gurus. The book proves its fitness philosophy with its best manual and guide.
Electric Shiatsu Massage Chair Recliner
Let her enjoy the most quality time relaxing her muscles and body with this amazing piece of technology. It is a Shiatsu message chair recliner that helps you relax your muscles, mind and body to an extreme level. For a 60 year old woman this could be like a boon.
ACORN Women's New Spa Slipper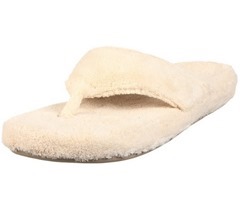 If she go to spa, then this is what you need to gift her. It is waterproof spa slipper which is best in comfort and resist on slippery floor. Not only for spa, she can use it at home too. She will feel very comfortable wearing it at home.
LAMPAT Dimmable LED Desk Lamp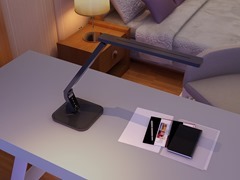 This is one of the best lamp I found amongst a lot in terms of its reviews and comments of buyers. So if your mom loves reading ,books then this could be one of the best gift for her. This lamp has got dim light feature with which you can set the right amount of light required.
Keurig K45 Elite Brewing System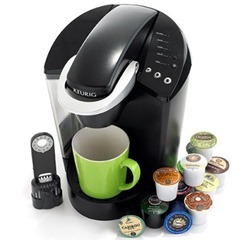 Get this amazing brewing system from the best seller to your mom. It is really amazing gift for mom who love having good time with coffee, tea or iced beverages. With its advanced features, It has also got a simple look and that is what makes it a deal.
Roosevelt Popcorn Machine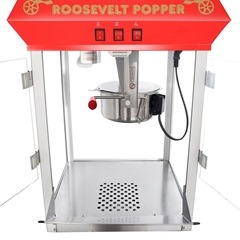 Let her enjoy free time having popcorns. She can have popcorns while watching TV, reading or listening music on bed. While talking about this machine, it is a unique styled popcorn machine through which one can produce 1 gallon of popcorns in minutes.
Phillip Whitney Bronze Family Tree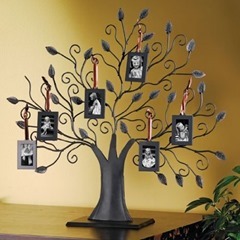 You might be now married and must have grown up kids. So from your mom to your kids it's a family with different branches of relations. This amazing family tree is an creatively amazing piece of art. With this, you can have picture frame of each family members at each branch of this tree.
Electronic Pulse Massager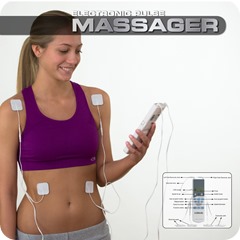 It is one of a thing that you would like to gift your mom. It is an electronic pulse massager which produces electro-therapy, this eventually helps you relax your muscles or chronic pain. It can be used in any part of the body, so if your mother is suffering from any body pain or just to relax her muscles, this is what you need.
Horizons Classic Leather Writing Journal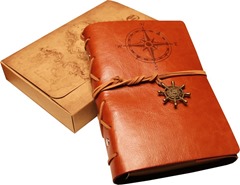 She is going to be 60, that means she have lived and experienced a lot of things till now. Why don't you let her experience be inked on the pages of this beautiful vintage diary. Tell her that you want to know her experiences of life and ask her to write it as her biography on this diary.
60th Birthday Tiara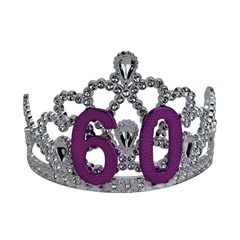 Make her princess for her 60th birthday and make this occasion memorable. Buy this beautiful tiara for her and make her princess. She can wear it on her birthday celebration party. So no more words to say, just make her look more beautiful and young as ever before.
Gifts & Décor Squirrel Outdoor Birdfeeder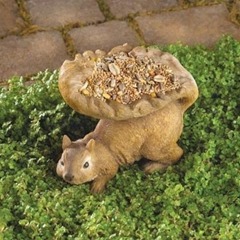 If you are up for some décor kind of gifts, then this is perfect to try. This unique squirrel shaped birdfeeder looks amazing and its eye catching too. She can use it in garden or balcony. If she is a nature lover, then she will definitely love this one.
Buddha Statue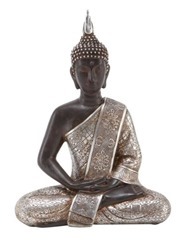 It is another option if you are looking for home décor gifts. Buddha is a symbol of piece and harmony, so its for everyone. Talking about the statue, it looks really unique and eye catchy. Its silver and black color gives it a religious look.
Willow Tree Close to Me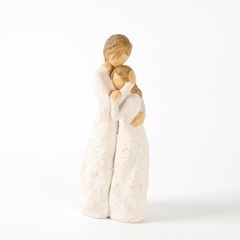 If daughters are looking for some gifts for their mom, then this is what they must have in your gift list. Some relations are so special that can never be expressed in words, like a daughter and mother relation. So for this beautiful relation, a willow tree is the perfect representation of your love for your mom.
Youth Code Regenerating Skincare Kit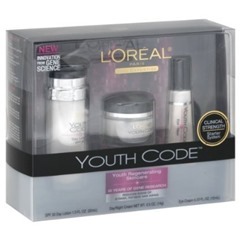 For her skin requirement this is the perfect gift set. It is a skincare kit which helps you reduce signs of aging, fatigue, stress on face. The set is combined with all kind of lotions and creams that helps you look more younger.
Temperament Necklace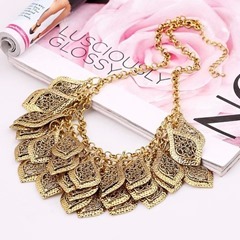 This awesome vintage piece of art is perfect to match a woman's beauty at age of sixty. Its vintage looks makes it desirable. She can wear it on any occasion. So I think its pretty much a nice deal to have it in such cheap price.
Awesome mom coffee mug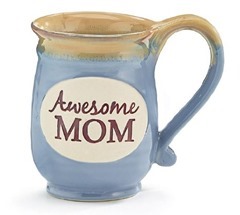 This is one of the cutest and unique gift I found. This is a antique designed coffee mug with a tag print " Awesome Mom ".  I think for your awesome mom this is the perfect matching gift. If she is a coffee lover then she will definitely get overwhelmed to get this one.
So keeping the concept of age and psychology in mind I came up with this list. I hope your search for 60th birthday gift ideas for your mom ends here.  Share your opinion !