Few months  back i have shared two separate articles for men and women, but today will be sharing some nice combined 50th birthday party ideas to make it useful for all.
A birthday is an occasion when a person celebrates it, with his friends and relatives. It is the most awaited day, for which he has waited for a year. Birthdays are celebrated in all cultures. Birthday is celebrated with party, gifts and eatables.
A birthday party includes gifts for the person whose birthday it is. Every invitee enjoys on this day, and celebrates it with the birthday person. There are many traditions for the different age of birthdays. Birthday parties are always good times and a most awaited moment for an individual.
A person waits for this day for a whole year, and feels special on this day. A person is never grown up whether he is of any age. A birthday person always love the party as on this day he feels special and everyone wishes him on this day, with gifts and wishes.
50th birthday is really a memorable birthday for a person. At this age, a person has earned nearly all types of experiences. And now he has crossed all his hurdles of his life. To plan a party for an 50th year old person is really challenging. As, at this age a person may have completed half of his age in struggling with his career, family, and may have crossed many hurdles. Now a person is of 50 years. Come lets discuss about some 50th b'day ideas.
50th birthday party ideas list
In this list i have shared some of the very helpful ideas that will surely help you plan your or someone's perfect day. From decorations to the cakes everything is shared so that you get the best to make it really special.
Golden Days 50th Birthday Party Ideas
Decorate all the surroundings with golden color, as it is the 50th year of the birthday person. He has completed half a century and now is at the age of enjoying his life. Decorate with the golden gate at the entrance and give a touch of silver and gold in the interior decoration. It will add beauty to the party, as it is a new concept and it will sparkle more with the lighting.
Fifty is Nifty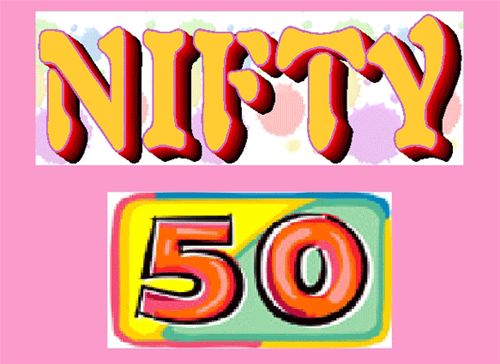 Arrange all the items of his childhood and young age. Make this party a memorable one by making the party peek into past decades. Make this party a memorable for the birthday lady or man. Decorate the party with juke boxes, disco balls and grudge posters. Hang up his old photos, make a collage and surprise the birthday person. Give a flashback to his memories.
Casino Night
Give a new look to the party of all grown-ups. Make a perfect combination of dancers, change the partners of the couples and request them to dance with them. They will surely enjoy this party as this will be a new experience. Decorate with red and black balloons and tell all the persons to wear the dress accordingly. Play music and tell them to dance at their best.
Through the years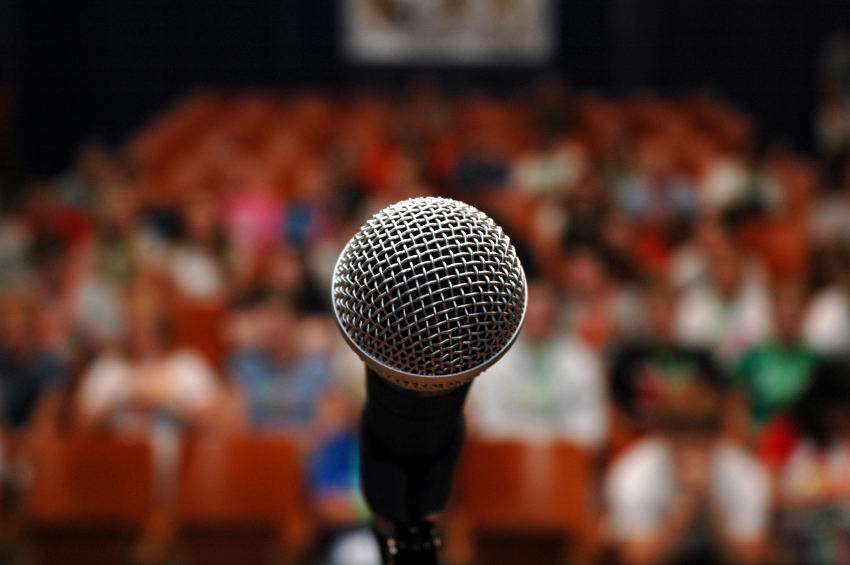 Tell everyone to share their joys and happy moments spent with the birthday person. Give them space to share their thoughts and let them go to flashback and help them remember the past. This is the time to enjoy, so let them enjoy and it will surely make an unforgettable party for the birthday person. As it will directly touch the heart of birthday person.
Surprise Birthday Party
Throw a surprise party for the person, as it will add many memories to the birthday person, and it will be great idea to give pleasure to the birthday individual. Everyone love surprises, and if the birthday will be celebrated at this age by children, then it will add a new life to the birthday person who can be someone's mom or dad.
Outdoor party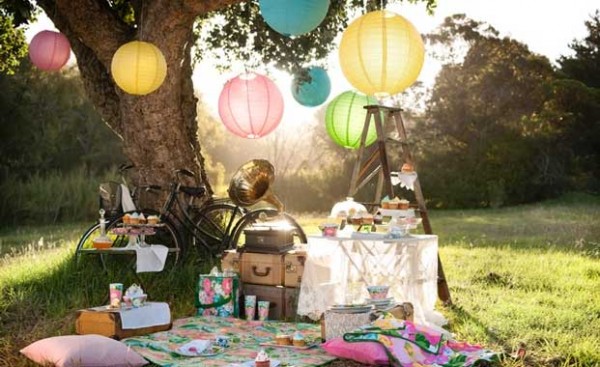 It is really an amazing idea of outdoor party, and all will enjoy this party, as all are grown-ups and they will feel special, that someone thought about them. Birthday person will feel special in the party and all will enjoy this outdoor party. It is new idea and one should give it a try.
Movie party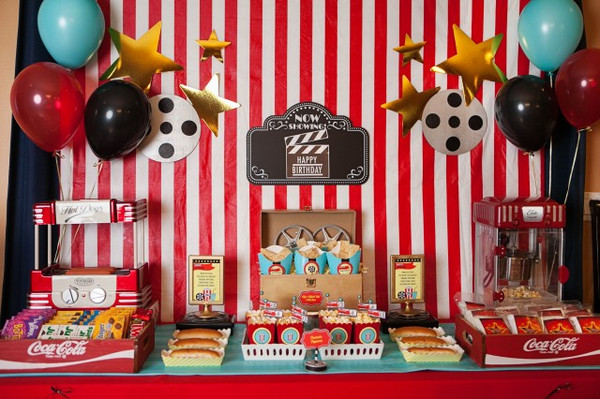 Arrange for the movie tickets, and take all the guests to the movie. Check out the new movie, which is on the show and purchase tickets on time, so that no one can be left back. It will bring the feeling of being a youngster again. It will add life to their growing age. Order for some eatables that all can enjoy.
Invite only aged person
Restrict the invitation to children. Invite only the persons who are the friends of the birthday person. Make a call to couples and the besties, to the party.
Photo Booth
Everyone likes the camera, and all love to make different gestures in front of camera, so it will be best idea to create a photo whether it is of couple or alone. It will add new twist to the party and all will maintain themselves in a well-dressed person.
Candle-light party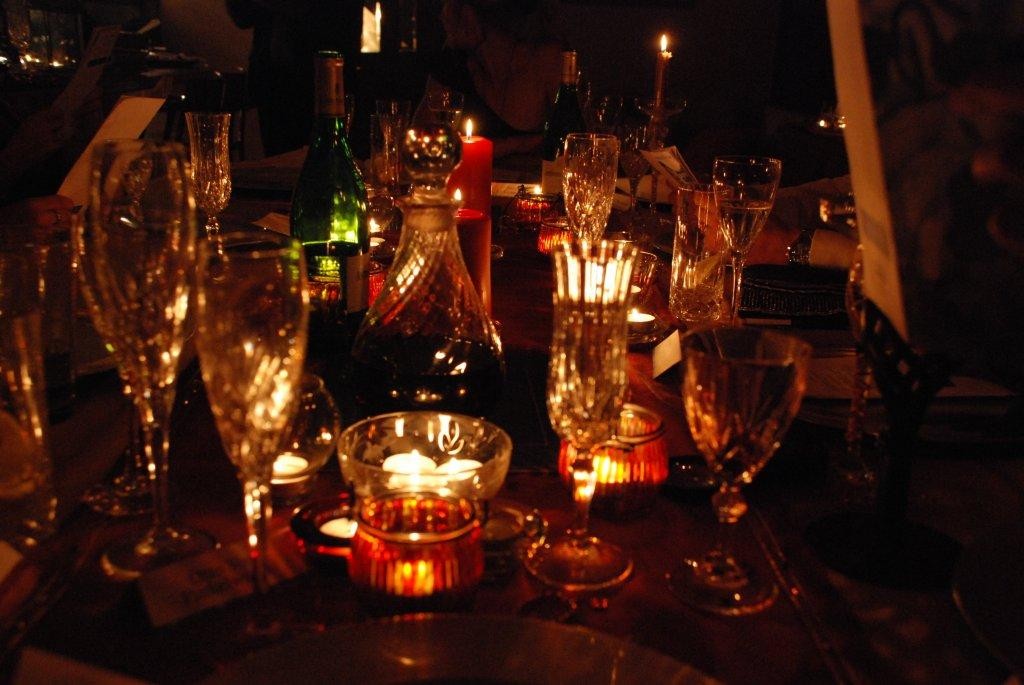 Make arrangement of candle-light party. As, the guests who have grown up, have lost their fire of love somewhere while taking care of their children and while holding other responsibilities. So, it is very necessary to bring love back in their life back. Make arrangement of candle-light dinner on each table, so that while enjoying in the party, they both can give time to each other also. It will bring love and affection in them, and they will enjoy more in the party.
Balloon party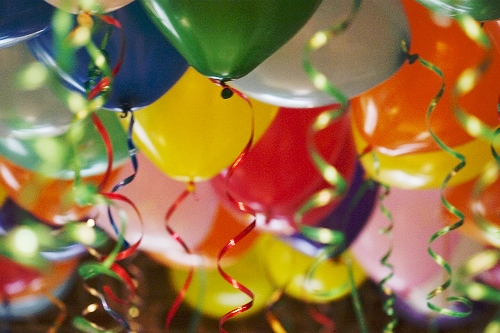 Give balloons to all the guests, and tell them to blow the balloon and write a birthday message on it. It keeps all the guests active and brings best wishes from the heart to balloon. And it will help them to share their feelings and with this they will take an active part in the party. It will add life to the gathering.
Bollywood theme party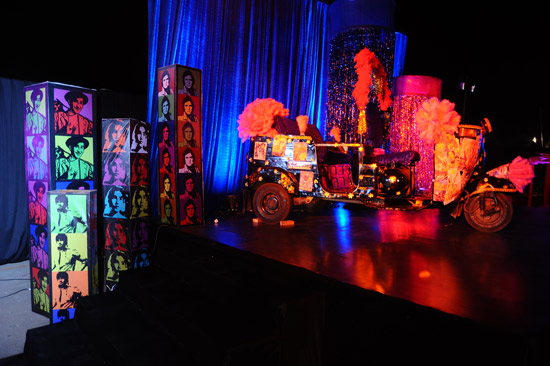 This 50th party theme will make the person young. Tell all the guests to act as their favorite Bollywood actors and actress. It will show the hidden talent in them. It will also bring the feeling of confidence and this will make the party an entertaining party.
Dance party
Tell all the guests to dance on the songs being played, by giving a solo performance they are going to earn the self-confidence in them.
Signature board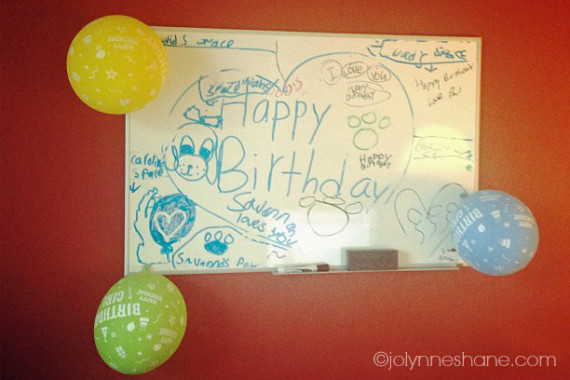 This idea of the party will add new recollections to the party. Tell all the persons to sign on that chart paper and to deliver best wishes to the birthday person or may be you can use a white board for it.
Pool party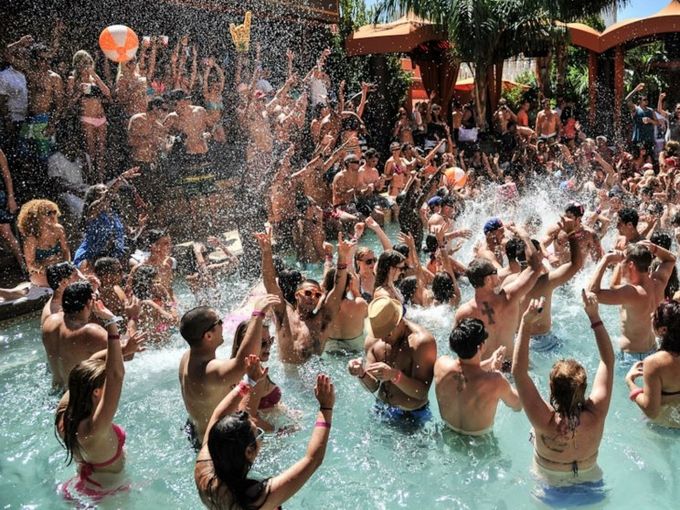 All love to enjoy in their life, so here is the idea of pool party. Every individual will love this party. Make a good and special 50th birthday decoration and arrangement of the party, so that all can enjoy the party. It will bring the new life to the party.
Birthday cakes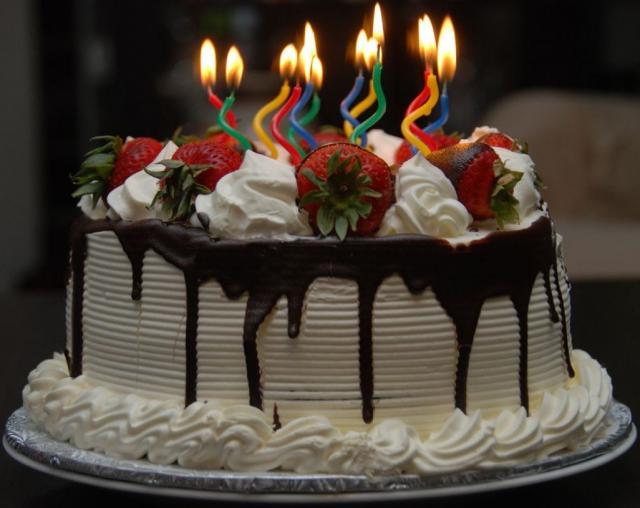 Birthday cakes are traditionally highly decorated, and typically covered with lit candles when presented in front of the guests. Cakes are always the center of attraction, as it is more noticeable in the party. So it should be designed in an extra-ordinary way so as to be attracting the guests.
A cake should be special in such a way, so as it delivers the feeling of love and affection of the person towards the birthday person. Design a cake in such a manner that it adds new life to the party with great pleasure. Decorate with the name of the person on cake, as it will bring the feeling of extraordinary in them.
The cake brings sweetness to the life as its taste is sweet and all love to eat it. Cake when shared with all the friends in the party, it brings the melodiousness to the life of every individual.
Birthday parties are always good, if they are planned and executed smartly. It is very hard to plan for the birthday of the grown-ups, as they are more experienced than us and they are adults. Parties are loved by all, and they will enjoy themselves in the party. Birthdays bring the feeling of togetherness and by celebrating the birthday with the all the friends and family members will be an blessing for the birthday person. Parties fill the life with joy and pleasure and all will love to be the part of the enjoyment.
Arrange the 50th birthday celebration of your mom or dad with these themes, and make the new arrangements so that they can live more years happily and with the peace in heart, that their children are with them and will always be there throughout their life.