From past few weeks I was writing only on young relations and people, so today I thought that I should write something for mature people to be specific, some manly gifts. Then comes the idea to share some manly 40th birthday gift ideas for men. I know there must be many people who are searching for the same because it is quite confusing to pick some perfect gift for a 40 year old man.
For this either you have to understand that person or you have to understand a man psychology. The good news is that you know that person for whom you are here. But if you put some more efforts to know a 40 year old man's psychology, then you are through.
By psychology what I mean is that you have to understand what kind of things a man at this age would be more inclined to. You need to twist and turn your mind a bit to know this, I will help you with this and you can thank me for that later.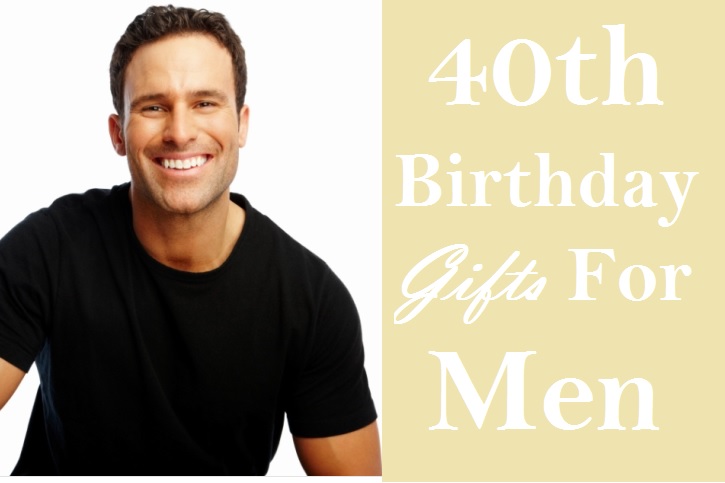 40th Birthday Gift ideas for men: Suggestions
So here I am going to tell you some of the stuff that I believe men are more interested into. It would be more appropriate to give it in a list of ideas, so here it is:
Health and fitness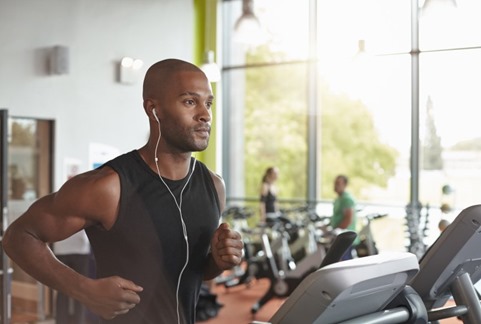 A man at age of 40 is more likely to have basic health issues, don't take it in a wrong way but it's a fact. I am just 26 and feeling like an old man from past few weeks, LOL lazy me. So its our responsibility to take our dear one's health into consideration.
Have you seen him going to gym, jog, or any physical activity? If answer is no, then you have to think about it. So my point is to gift him something that will make him inspired and motivated to do something for his health and fitness.
Sports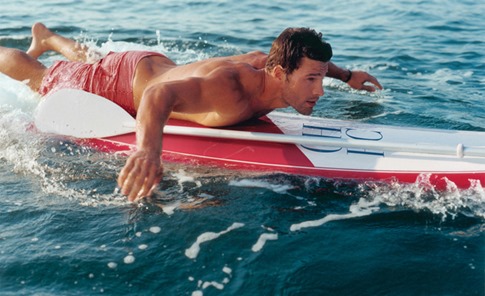 If he is interested in some sports then why not to gift something relevant. Let suppose if he plays golf in weekends and love the game, then why not a new wooden golf stick as gift for his birthday.
May be he might not be interested to any sport. So what makes the difference, still gift him something related to sports because sport is the best medicine to keep you alive, energetic and excited.
Gadgets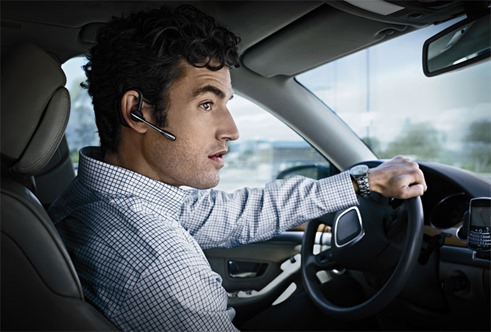 What about a gadget? I know you must be thinking that it is a nice option and yes it is. We all are living in world of technology and gadgets are becoming our part of day to day life, whether we talk about a wireless headphone to a Bluetooth headset. I am sure he must also have some interest in gadgets, I don't know what it is which you have to find out.
Apparel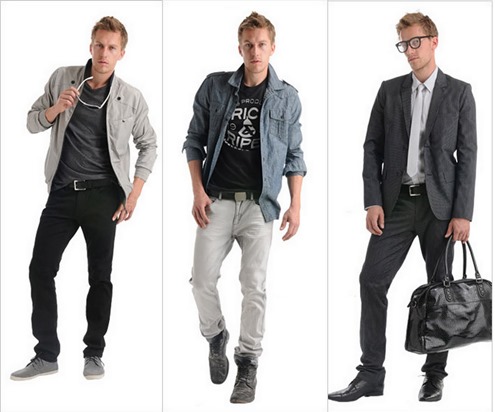 By now I am sure he is working person. He must be a formal guy in office and causal at home. So why not a gift for his comfort both at home as well as in office too. I am talking about gifting some pair of clothes.
Give it time and think what kind of thing he don't have in his clothing line. For example just last year I gifted my dad a 2 shades black colored T-shirt because before finalizing I just went through his wardrobe and found out that this kind of thing he does not have.

Personalized stuff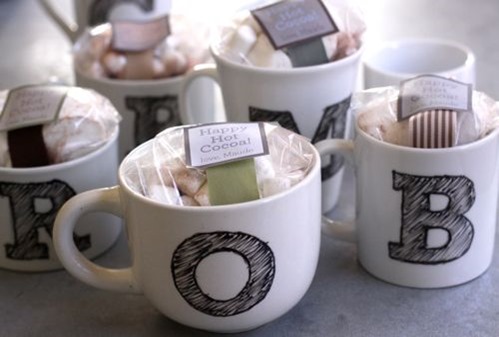 Gifting him something with a personal touch is one of the best option which you can think about. You might have some personal memories with that person so why not to put all those memories on to a coffee mug, pillow, Wall-clock cover.
So if you want to gift him something touchy then go for it. Give your efforts and do it yourself for him, I am sure he will be very happy to get that kind of a gift. I will give you some options in the later part.
Foodie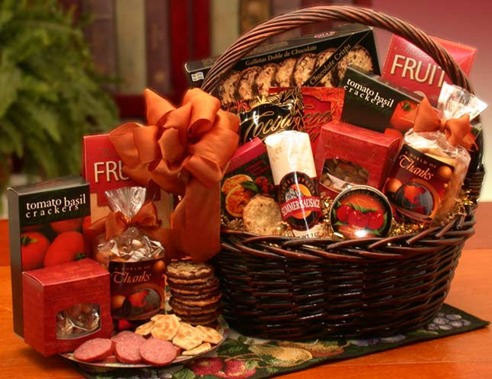 If he is foodie then why not to gift him something that can make his week long days tasty. You can gift him some kind of gourmet gift basket or may be a month subscription for some food related thing. If he is a foodie, then he will surely love this.
Men stuff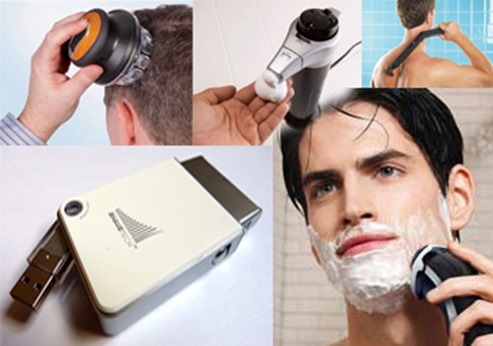 Like women have their own kind of stuff, men also have their own kind of stuff. There are many things that make them feel more manly. For example you can gift him a razor, trimmer, something related to drinks etc.. At forty a man feel more mature like a manly man so these kind of gifts will suit him the best.
I hope this list have made you think about these kind of stuff. Now I would like to give some ideas that are more than materialistic.
40th Birthday Ideas for men
So as I said, now I am going to share some of the ideas on which you can work on. I will give you three ideas that you might already be planning, so keep it as a reminder.
Plan a surprise – You can can gift him things that might not last long, may be few years. But there are things that are just forever. A birthday surprise is one of a thing that is always there with memories. So if you can plan a good surprise for him that can make him happy and comes out to be the best present.
Organize a get together – On your behalf plan a get together, for which you can call all his friends, family members and relatives. Get things done for him on your behalf that will be good gesture of showing love and care.
A party – A birthday celebration is not at all complete with an awesome party. So give him something that he cant forgive for years. Plan out a great party for him.
If you can do any of the thing then that could make his day. So till now I have given you some of the suggestions and ideas. Now I would like to recommend some best suitable gifts for him.
Recommended 40th Birthday gifts for men
How about being specific to gifts that you can buy directly, only the best one? I know that is what you want for avoiding confusions. So here I am giving you a list of presents that are just perfect for any men's birthday who is turning 40.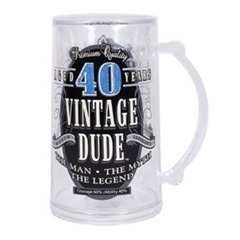 Vintage dude 40th birthday tankard
This is the perfect matching 40th birthday gift for men, you can judge with the image. It is a beer mug that any man turning 40 would love to have. If he love his beers, then he would surely love to have it in this classic piece too. I really loved the print, it look so unique and as name suggest, its vintage dude.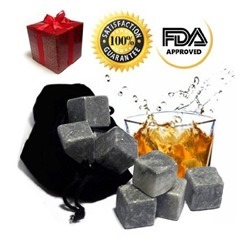 Whiskey Stones Gift Set
If he is pure whiskey lover men, then this gift will surely blow his mind. You know in old days to chill the whisky, a special kind of a rock stone was used and that was called whisky on the rock. I got to know this for the first time, I am sure he also might not be aware of this. So gift this awesome stuff to him and tell him about it, he will go amazed.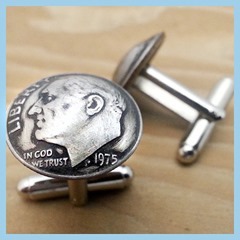 1975 40th Birthday Coin Cufflinks
This is really cool stuff I would like to share with you. It is a handmade cufflink piece which are made to orders. A woman have their jewelry but a man  does have too, it is "Cufflinks. So if your husband wear shirt, then I think this manly looking cufflinks will be the most suitable gift.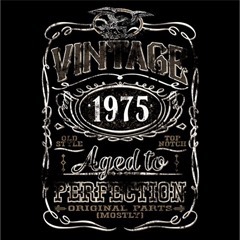 Vintage Aged To Perfection 1975
This is an awesome t-shirt with a nice print tag with it. You might find many different gifts for him but matching are only few. I think this is one of the few matching gift for his 40th birthday that I would like to recommend.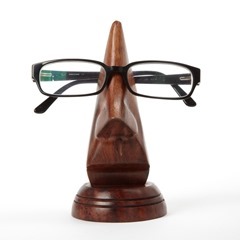 Eyeglass Holder in Gift Box
If he uses sunglasses or glasses, then you can get this eye catchy stuff for him. Men are generally bad at keeping things at right place. It mostly happens while putting glasses at the right place. So I think he will surely love to put his glasses on this attractive eyeglass holder and that will take him to the right track.
Beverage Dispenser
Have he tried beverage dispenser or you can call it barrel? If not, then time to get him this awesome piece. It is a beverage dispenser which means it can hold any kind of beverage in it. It can hold it up to 1 liter. So let him enjoy the beverage with in this cool dispenser and also let him flaunt it with his friends.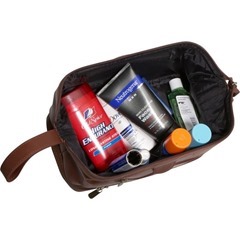 AmeriLeather  Toiletry Bag
If he is doing some professional work where he needs to travel different places then you should definitely gift this toiletry bag for managing his Washing and cleaning products. This leather bag looks really awesome and also comfortable enough to put a lot of things.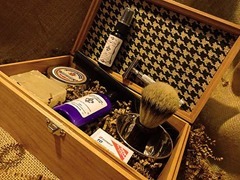 Oak Men's Shave Kit
Remember I have suggested that you can gift men personal thing. This men shaving kit is a perfect example of it. It is a cool shave kit with everything a man could use for shaving purpose. It is a handmade piece and that makes it unique.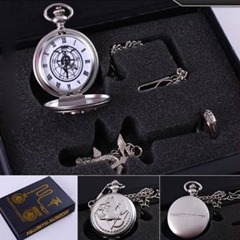 Pocket Watch & Necklace & Ring Gift set
Gift this unique set to him and make his day awesome. It is a unique gift set with a pocket watch which gives 6 styles to choose. The unique thing about this is that he can wear it as a necklace or pendant too.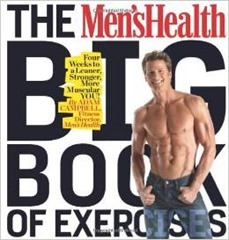 Men's Health Big Book of Exercises
Let him be inspired and motivated for fitness with this perfect book written by Adam Campbell, fitness director of the famous men's health magazine. This book will teach him how to be lean, strong and masculine in just four Weeks. This is really awesome. This book will boost his motivation for being fit.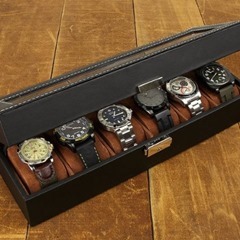 J.G. Raines Fiducia Watch Box
As I said main earlier that man are not good at keeping their things to their right places. They are always unorganized, so if you think that it happens same with the person for whom you are finding gifts. Then you must definitely gift this classy Watch box for keeping his watches safe and well organized.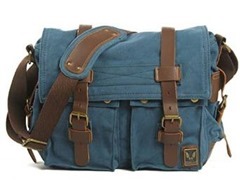 Blueblue Sky Men Canvas
Let him be 40 by age and 20 by appearance. Age really doesn't matter if you know how to carry out things. This is a cool casual bag that will be perfect for the young dude inside him. I really liked its rare color combination of leather bag.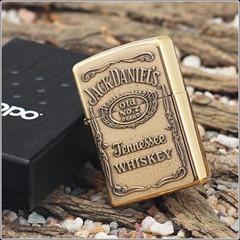 Zippo Jack Daniel's lighter
This is really awesome looking zippo that any man would love to have it in his pocket. It's brass polish finish makes it desirable. The amazing thing that really amazed me that it comes with a life time warranty, that means you don't have to pay single penny to get it repaired any time.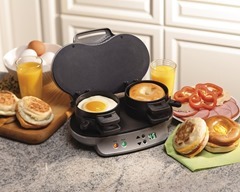 Hamilton Beach Breakfast Sandwich Maker
At times he might get up late, so there is no way to cook something before leaving for office and then he ends up eating junk food from food stores. This is the easy, fast solution for his need. With this sandwich maker he can make 2 sandwich as fast as in 5 minutes while working on other things.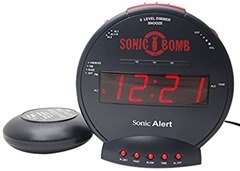 Sonic Bomb Vibrating Alarm Clock
You might have came across conventional kind of alarm clocks with low voice. This is really different. It comes with sonic boom sound to wake you up and if that is not enough then it is got a function of vibrating which is so high that it can shake the bed itself.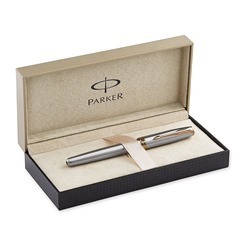 Parker Sonnet Fountain Pen
He might be an office going professional, so for him a pen is a thing of his daily use for work. Gifting him a premium pen is really a good option. This will be for his personal day to day use. Parker is a top most brands in pen, so there is no way he wont like it.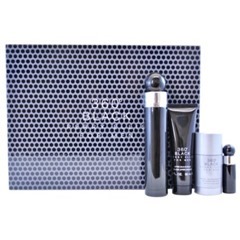 360 Black Men Gift Set
If you are looking out for some men personal stuff, then here is a good deal. It is a fabulous men gift set which contains 4 sets of sprays mainly EDT, Aftershave Spray, EDT stick. This product has got awesome list of great reviews.
The Man Mug
As the name suggest, it is an awesome unique mug that you can gift a 40 year old man on his birthday. The metallic body of the cup gives a manly touch which suits a personality of a mature man. The great thing about this is that one can use it for hot drinks as well as cold drinks like beer.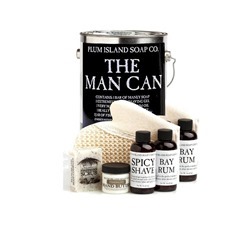 Natural Bath and Body Gift Set
Men also needs to be clean and groomed as women does. There are many things in men as well which are to be taken care of. This gift set is perfect for all his body cleanliness and grooming requirement.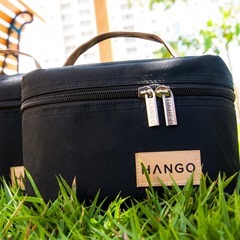 Lunch Bag Hango
This is a perfect quality lunch bag which he can carry to his office. He can carry his lunch meals very safely and comfortably. Not only it is useful, but at the same time it looks cool too. One more thing, he can use it for picnics as well.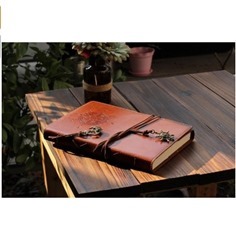 Leather Notebook-vintage Diary
Vintage looks, generally suits a mature man, a young guy can never carry those looks. This leather diary is one of the example I am talking about. It's a great stuff to present a mature man. Let him write a new phase of life after 40 in this diary or may be to help him manage his work with this diary.
So how was your experience of reading this list of 40th birthday gifts for men. I think I have covered almost like all prime most interest of any man. So I believe that you have found few good options from my list. Share your words!