A birthday cannot go without a good party. Ahem! Yes. From balloons to birthday poppers, a party must have them all. From guests to own self, everyone has got to enjoy. From food to drinks, appetite carves for more in parties. In a nutshell, a birthday party has to be full of fun and enjoyment. Moreover, when a party gets based on a theme, the fun doubles itself.
Themed birthday parties have always stolen our hearts and made us crave for more. The guests get so involved as per the theme that no sign of boredom could be seen.
2nd Birthday party themes
Here we list down for you few best 2nd birthday party ideas that you can enjoy and let your guests have a good impression about you.
So, get your costumes ready and let your two year old enjoy his or her birthday with the amazing birthday party themes. The birthday girl or boy will have the best of birthday themes if you plan out few of these-
Pink Provincial Party Princess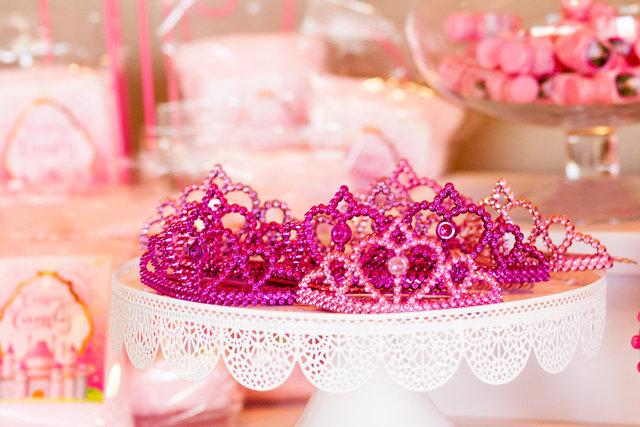 Who run the world? Girls! This theme gives you a theme of beautiful gold tiara on a pink and white background. Everything pink and everything girlish. Your birthday girl is surely going to rock at her party. Get the cake done in such a way that the base includes a pinkish touch. You can ask the baker to bake a princess cake with a tiara on it.
The decoration will include pink balloons and pink streamers. Let your two year old princess shine in pink and enjoy her birthday party. What a sight it will be to see the little girls in pink on the floor with the beautiful decorated room and tables.
Kitchen Birthday Party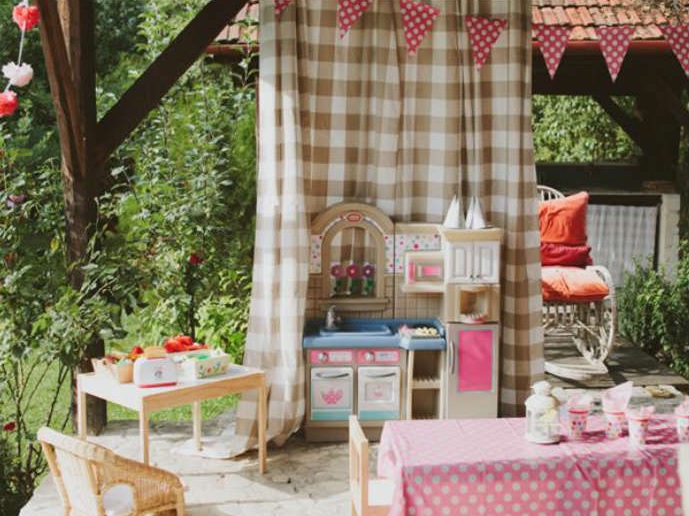 This is one of the cutest birthday party ideas for a two year old girl. From tea kettles to sugar cookies, she is absolutely going to love it. The food items that you can have may include cup cakes and sugar cookies. You can have lace curtains and a cup cake painting.
You can set up cute and pretty kitchen sets for the girls to play. No doubt it will turn out to be absolutely amazing and fun because kitchen sets are little girls' favorite things to play with. Let the party run and watch the girls as they dine with each other for a cup of tea or their favorite delicious food.
Sesame Street Party Ideas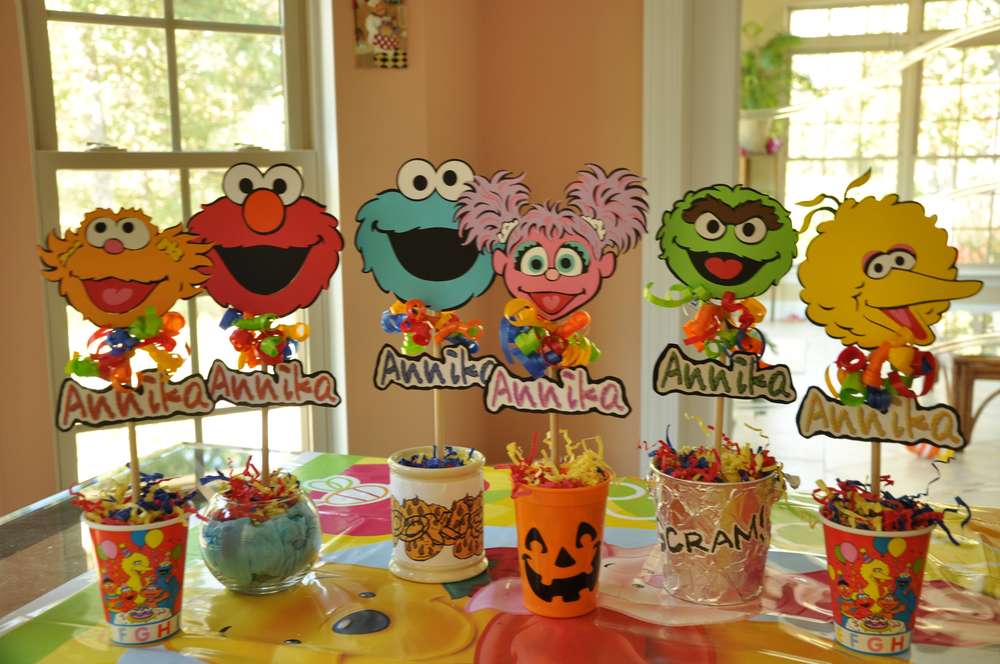 Sesame Street and kids! Aah! What a sweet sight to see! Every two year old loves Sesame Street. So, why not put up a good show with it? You can get several Sesame Street party supplies including Sesame balloons and Sesame Street banners.
If the red little monster is your child's favorite, then grab this opportunity and let the red monster be the star of the birthday party. You can easily get Elmo's big smiling face and polka dot designs on balloons, plates and cakes. You an also get Sesame Street costumes to make the party lively.
Galinha Pintadinha Party
Farm animals all around! Let your two year old enjoy with this animal themed birthday party. You can get candy shaped favour boxes and Galinha Pintadinha (chicken) stuffed animals.
You can ask the kids to dress up as their favourite animals and you can even set up different games as per their choice. The kids are going to have a lot of fun and your two year old is going to enjoy it.
Colourful Monster Party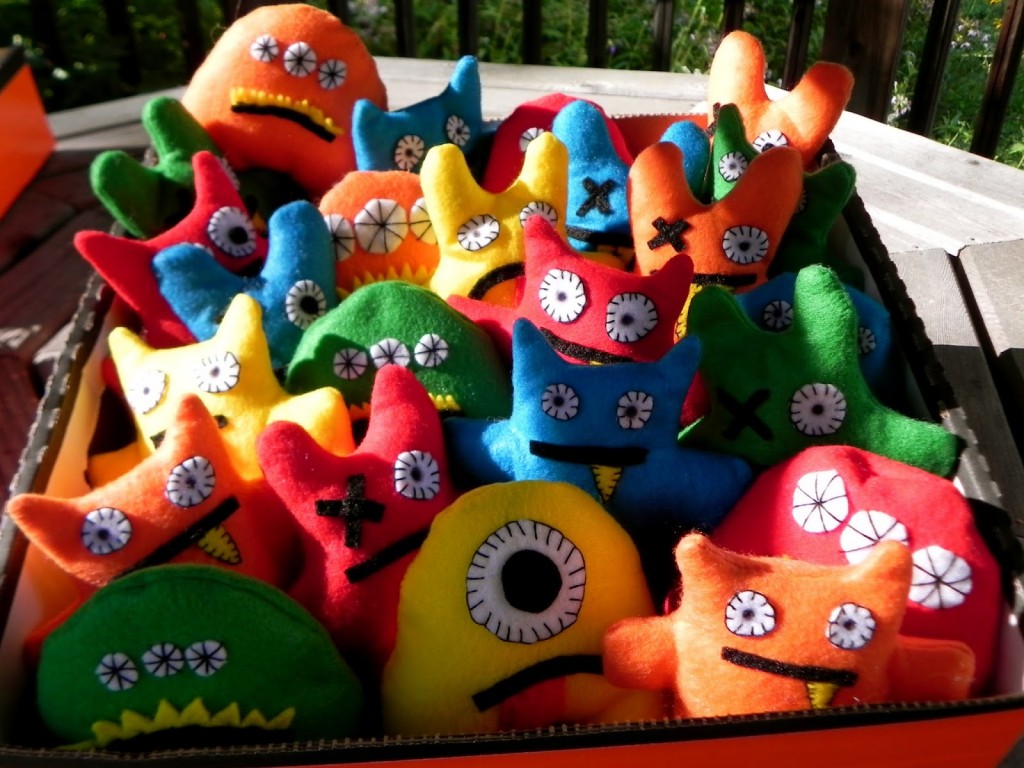 Monsters and kids! Every kid loves a naughty cartoon monster. From monster frames to monster cakes and decorations, the birthday party will shine outright and the kids are going to love it. The dress code can be set as per the theme.
Every kid will be dressed up as a monster and your birthday girl or boy can be disguised as his or her favorite monster character. It will be fun to watch the other guests dressed up as colorful monsters. Include games and dance and watch your party glow with this amazing birthday theme.
Ladybug 2nd Birthday Party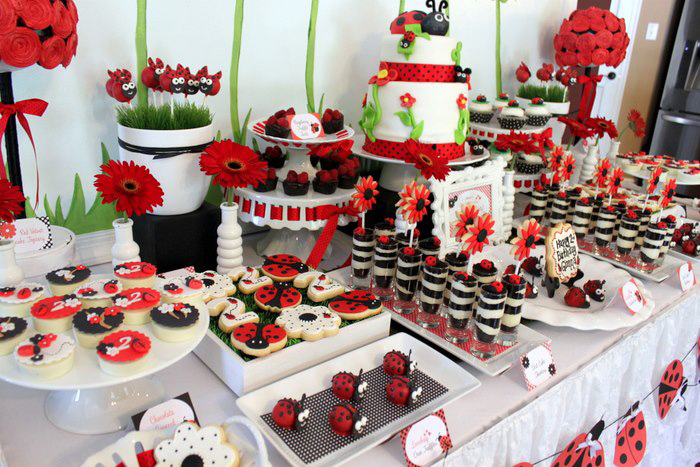 This party theme is best birthday party idea for 2 year old girl.She will enjoy and have fun in this celebration. The things included in this theme are ladybug cake pops, sugar cookies, dirt cake shooters, ladybug truffles, fondant toppers on top of the chocolate covered Oreo's, strawberry love bugs, etc.
The table can be decorated with little love bugs and Red Velvet Cupcake Topiaries, 2-tiered Ladybug Cake, Ladybug Oreo Truffle Pops, Sugar cookies, Raspberry Truffle Tarts, Chocolate Cupcakes with Ladybug fondant toppers and much more! Isn't it lovely? You can buy your daughter her favourite lady bug costume too.
Black and Yellow Modern Hat Party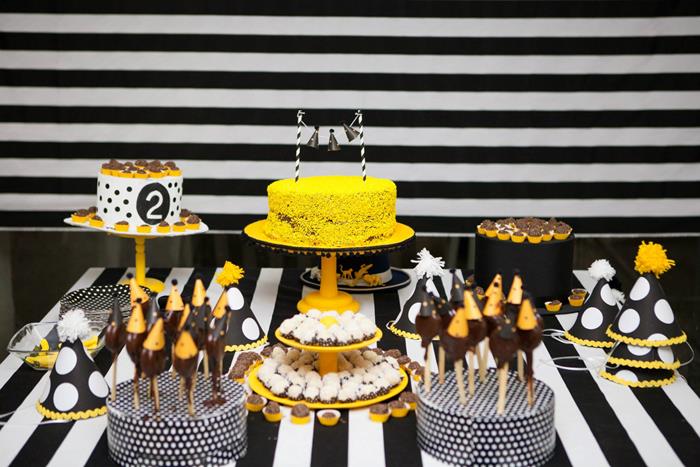 The combination of yellow and black will win the kids' day. It will include party hat cake banner, chocolate pops wearing party hats, party hat and yellow pom pom garlands, black and white party hats with a yellow pom pom on top and ric rac ribbon as trim, black and white table garland, chevron favour bags, etc.
This is a nice theme for a second year old birthday boys because they love hats. Don't they? The hats and other decorating items will shine brightly in their vibrant colours and will give a good look to the theme.
Vintage Circus Strongman Party
This is another of the best themes for a two year old birthday boy. Boys love to sow their muscles. Right? Absolutely. This birthday party theme will have dumbbell cake pops, pennant banner with cones, popcorn garland, and colorful Styrofoam balls, moustache push up pops, mason drinking jars with daisy lids, colorful circus cake, little table that looks like a circus pedestal, etc. What a manly theme for a little guy!
Watermelon Birthday Party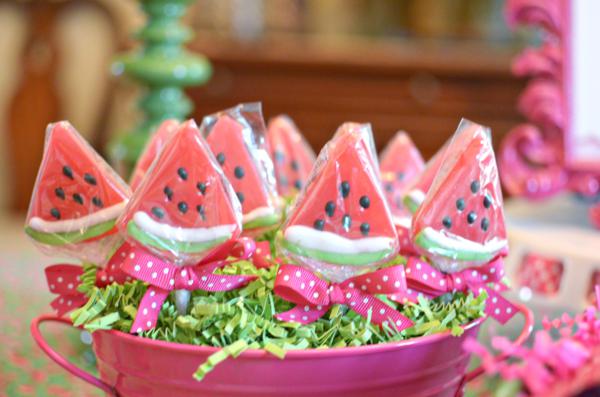 This is one the sweetest and cutest birthday party theme for your two year old. Get the stand made out of rustic wood. You can get the chalkboard printed and decorate your room or outer space with watermelon drawings. Not only will the kid love it but also feel the bright colors on his or her birthday.
You can get a cake with a watermelon design and make your kid wear shades of watermelon. It is a simple yet a cute birthday party theme. From decorators to the cakes and cookies, everything is going to be all so cute. The best thing is that you can have this party either indoors or outdoors.
Mary Poppins Themed Birthday Party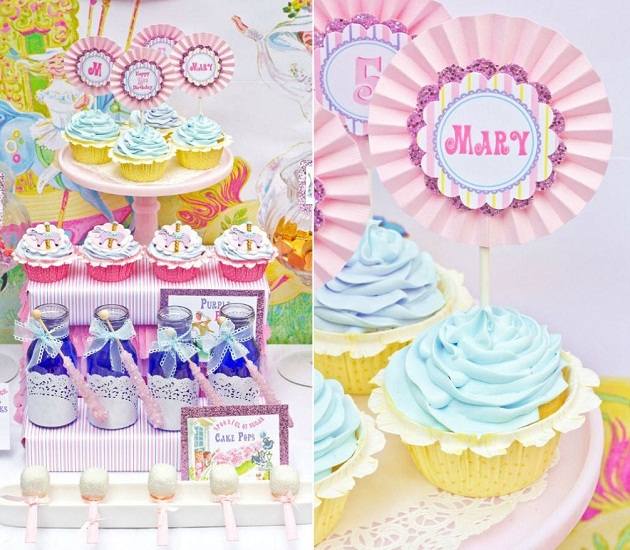 Another sweet birthday party theme! From umbrellas to bag with a lamp, from shoes to other decorative items, the theme is perfect for your two years old birthday party. The theme will be based on chimney sweep marshmallow pops, Mary Poppins sayings and treat labels, sugar cookie garland, umbrellas made by using black flexible straws, measuring tape used on the frames and cupcake stand, "feed the birds" metal tub with birdseed, vintage Mary Poppins banner, 17 cherry lane" backdrop and what not! Sound fun, right? So, what are you waiting for? Get the items and call the guests and let this amazing birthday party theme win your kid's heart.
Girly Elmo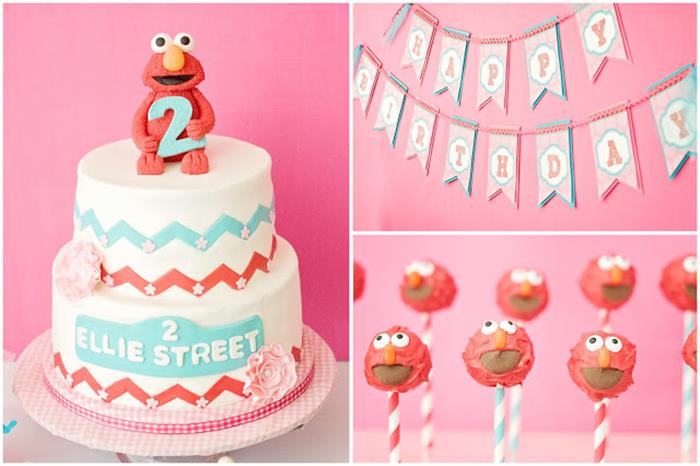 Another super second birthday party theme for your two year old princess. A princess will love definitely love it! From rice crispy treats with swizzle stick handles to Elmo sugar cookies, fun Elmo cake pops, pink hanging Ellie street post , Elmo cake and red, turquoise, and pink ruffled table cover, It is going to SUPER sweet and fun.
It is all about Elmo! Let your two year old daughter's birthday be made memorable with her favorite red little creatures. The red, pink and turquoise colours will add beauty to the theme.
Farm Themed 2nd Birthday Party
This party theme is so creative and very classy. From farm wreath with fabric scraps to mini little farm wheels, it is all so adorable and cute. The few elements and ideas from this theme include tractor cake, print table cover, farm straw toppers, 'T' made out of tires, activity signs, tractor cupcake wrappers , tractor making activity, farm wreath and tire stands. With cute little animal figures and tractor cakes, the part is going to be so cute and fun. The little animal designs will give the best look to this farm themed party. The colourful tractors will win the show!
Under the Sea Birthday Party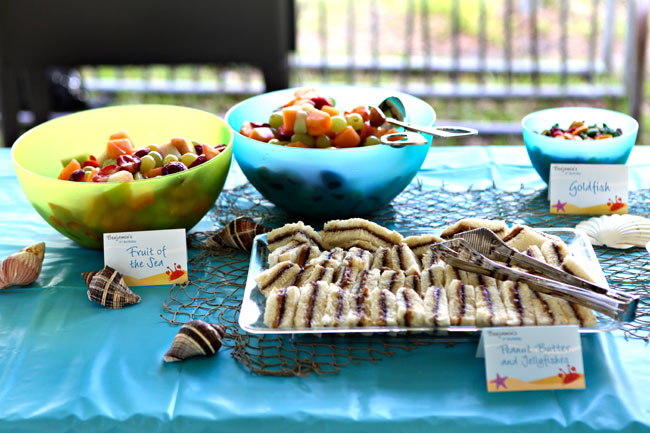 This can be one of the most amazing 2 year old boy birthday party .The blue color will give a cool look to this birthday party theme. The coral and turquoise color palette will be loved by the kids. This theme include elements like chevron print, scalloped edge cupcake liners, seahorse and starfish cupcake toppers, party hats adorned with pom ribbon fringe, scalloped- chevron print frame for the party sign and the blue pearl gumball party favors.
The cake topper, cupcake toppers, favor tags, banners, tabletop centrepieces and party hats will be loved by your two year old. This under the sea color scheme is so cool that the birthday girl or boy is going to fall in love with the ocean world.
Milk and Doughnuts 2nd Birthday Party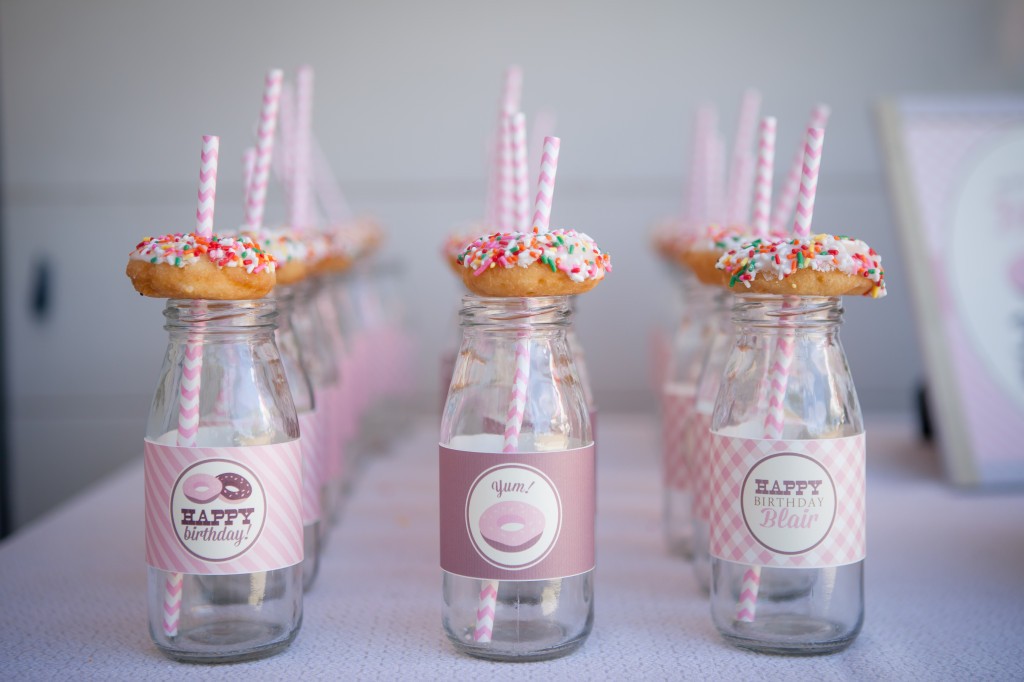 Doughnuts are love. And kids love this craving for doughnuts. This cookies and milk theme is so adorable that kids are going to love it. The ideas include chalkboard menu backdrop, cow print straws, cookies shaped like doughnuts, waffle cone print bowls, doughnut hole cake pop and more!
Turn your room into a doughnut shop or cafe and let kids enjoy the sweet taste of cookies and milk. You can also use a simple light blue and chocolate brown color scheme along with a little burlap. You can serve coffee and bagels to the adults.
Frog Themed Birthday Party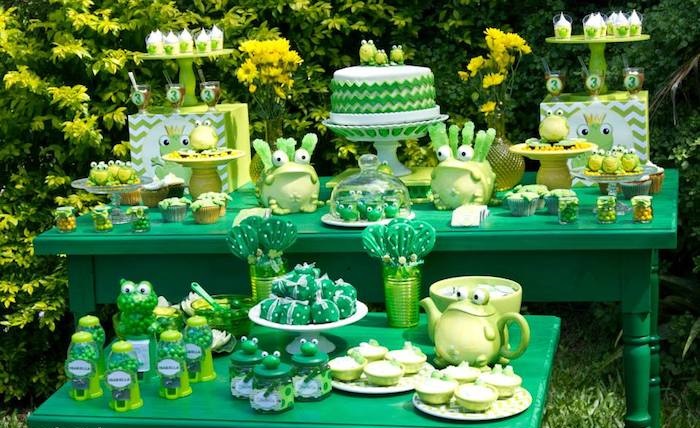 Kids love these tiny green small creatures So, why not set up a theme based on them? Let your kid enjoy being happy hoppy frog on his or her birthday. You can set the color theme as green and get a frog designed cake with the all decorators. And when it comes to a happy little animal, you can set up games for kids to play.
The game can include Frog Pass Relay which will require dividing your guests into two teams and asking them to line up. At "Go!", the person standing at the front will have to pass on the balloon in the queue from his head. The game will continue head to head.
The last person after getting the balloon will have to run to the starting line and continue the same. The game will not end until all the players have got their turns. The first team to complete the task wins. You can get rubber frog toys and set them up in the room.