30th birthday is a milestone in its own way. It may not seem as grand or life-changing as the 18th, 50th or the 75th birthday, but is certainly an important phase in a person's life. A person in his thirties starts gaining momentum and clouds himself into several responsibilities. He tries hard to figure out a way to excel in his professional life and settle down a healthy schedule. Thus, an occasion as lively a 30th birthday needs to be celebrated with joy and of course, some really interesting gifts. To help you with some really bright ideas, we dedicate this space to list down some magnificent 30th birthday gift ideas.
30th Birthday Gift Ideas That Will a Bright Smile on Their Face
The person whose 30th birthday is near can be anyone from your friend's circle, family, or from your office. Thus, we purposely kept this space open and didn't channel it for a particular relation. We understand the fact that there are so many people searching out for 30th birthday gifts for their loved ones. Therefore, most of the gifts we include on our list could be given to any person regardless of his gender. Also, we have stressed the fact that what would help a 30-year old to smoothen his lifestyle. There are chances that the below-mentioned list is loaded with plenty of gifts that are beautiful because of their productivity.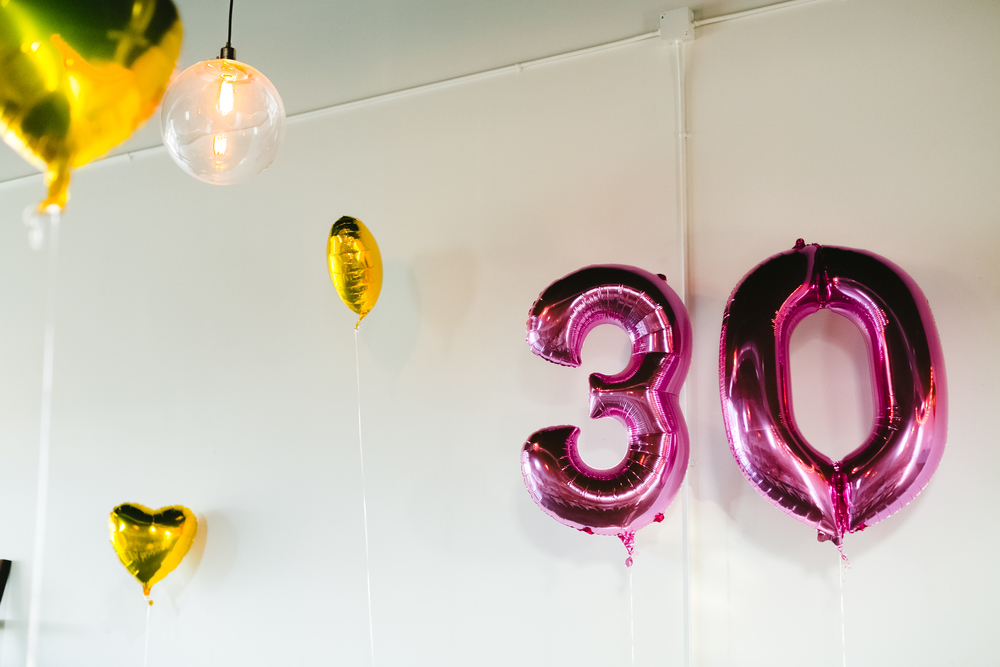 We are strong believers of the thought that anything that is efficient automatically transforms itself to become a wonderful gift. Browse through the list below to have a look at some of the nasty gift ideas for a 30-year old person. Also, be rest assured that your gift giving skills will receive a pat from the receiver once you choose a gift from our suggestions.
For the Love of Electronics
Electronic gadgets have had a very important role to play in our life. People in the thirties will be fascinated to receive some really cool gadgets as their birthday presents. Something that stays with them for the longest amount of time will be a great choice for friends. Whereas something the help to ease down the efforts would be a decent choice for colleagues and other family members.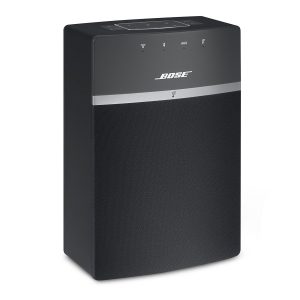 Wires are well past their prime now. This is the new age where one can operate anything from everything using the Bluetooth. When one talks about having the best speakers at his home, Bose is surely a name that will hover over the top 3. These Bose Bluetooth speakers would give a unique sound experience. Also, it will allow him to listen to his favorite songs without having to hold his hone in hand. It can even be a decent choice to play songs on it while you light a campfire in your backyard.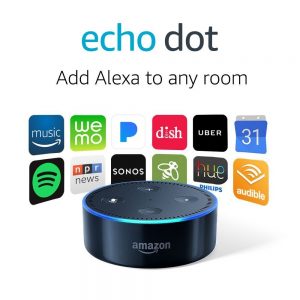 Echo Dot 2 is an awesome device that lets you play your favorite songs using online platforms like Pandora, Spotify, Amazon Music, and iTunes. All these songs can be selected just by the command of your voice. It has a Siri-like feature called the Alexa which lets you operate the device with your voice. The awesome device will not only help the receiver to listen to his favorite music but will give him the opportunity to make or receive calls. It can even read out the daily news for the user.
The Robotic vacuum cleaner will be a nice gift for someone in his thirties who is expected to have a very busy routine. It can be operated with the Wi-Fi and can do the cleaning when you are not around. It is compatible with all type of flooring and can clean up everything from big debris to the finest dust particles. It is not only efficient but would cut down on the receiver's efforts to almost half. Every time, the device cleans the floor to utmost perfection, the receiver will appreciate your gift-giving skills.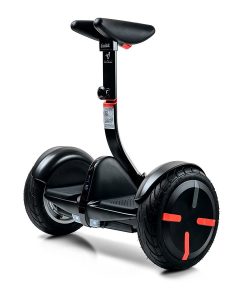 If at all, the person you want to gift is a golfer or has a big lawn or a backyard, the self-balancing transporter would be a decent choice of gift. The hoverboard-like device is great for traveling on the lawn with utmost ease. For someone who loves collecting this antique yet efficient electronic devices, it will be nothing short of a boon. It will not only shred his efforts but would give him a unique experience as well. It is a nice device to have for someone who has very long wineries.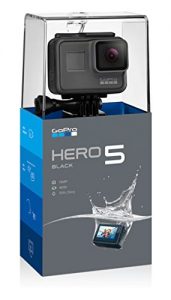 For the video-freak junkie you know, a GoPro camera would be an enticing gift. If he or she is an adventure freak or a YouTube blogger, this would help them a lot in order to capture stunning images. It can be mounted on a car or a helmet to capture the journey. It can even take breathtaking shots under the water. Also, the fact that it is designed for adventure junkies, it is durable, shock-proof, and is made to last. Nice gift to receive, isn't it?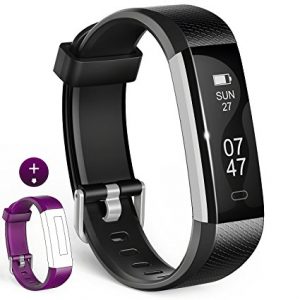 The fitness tracker is a nice way to motivate yourself to push harder while you exercise or work out. It could be a nice gift option for someone who is a gym enthusiast or someone who is too lazy to even get out of the bed. It would let them track the minute details of their calories burned, distance covered, and speed, which can be encouraging at times. There are times when one might not see the result on the exterior but can note it on the fitness tracker.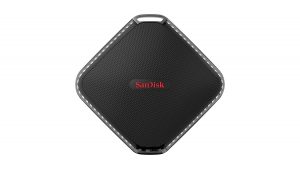 Pictures, songs, movies, documents, blueprints, plans, and many other things. We have a lot of files these days we do not want to lose. As a result, we purchase a hard drive and store it for the backup. However, hard drives fail to be compact. Unlike those, the memory card like a hard drive can save up to 1TB of data. Traditionally the memory cards could extend to 64GB at maximum. This could be a great gift option in the age where people have a lot of electronic files to save for a lifetime.

Whether it is a man or a woman, a good shaver always comes in handy for both. Men could get done with their facial hair while women could use it to chop off the hair from their body. Therefore, its efficiency is what makes us include a shaver on the list. It works smoothly on all skin types and gives you lightning fast results. The gift idea would be apt for the men more than the women.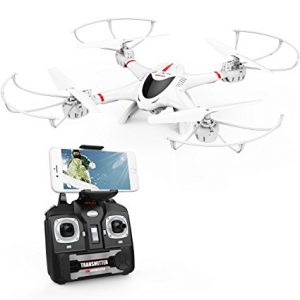 Just like the GoPro, a drone camera would be a nice gift for someone who loves photography or is into video making. Technology has stepped up its game, hasn't it? The drone is capable of giving immaculate aerial shots. It can be operated with a wireless remote that lets you decide the course of the device. Someone who is as young as a 30-year would love to have a technically advanced camera like that. The camera even has a Wi-Fi connectivity which allows you to transfer data with utmost ease.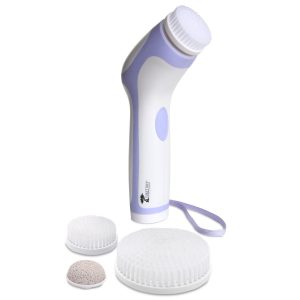 The body care kit is a wonderful device that helps to brush off the intoxicants from your skin. It lets your skin breathe a new life. It not only deep cleanses the facial skin but also exfoliates tackling problems such as oily skin, dry skin, fine lines, and blemishes. It is also good for the women to remove their cosmetics off their skin. For a person who is very tentative about his or her skincare, it is a decent product to have.
Essentials that a 30-year Old will Love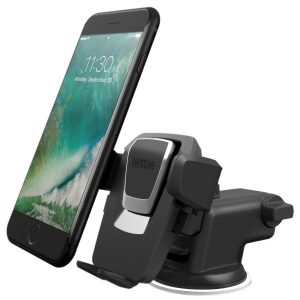 It is an excellent device to have it in a car. We can't stay without checking our phones from time to time, especially for a person who is as young as 30 year old. Driving while using the phone can be risky. Therefore, a car mount can be a decent gift for someone who drives his own car daily. It can lock the phone just with one touch of a button. Also, it would allow to navigate when you drive to a place unknown.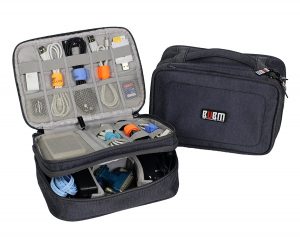 It has become a necessity to take a lot of accessories with you while you travel. That often leads to even carrying a lot of chargers and wires for these accessories to work. It could make your travel bag look a lot messier. Also, the wires can get entangled in each other giving you another headache on your trip. That is when an electronic travel organizer comes to the rescue. It would be a brilliant gift idea for someone who travels a lot.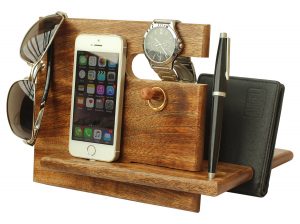 If the person you want to gift is a bad organizer or his or her office desk is always a mess, a phone docking station would be a nice option for such people. It will allow him or her to organize their phones, wallets, headphones, pens, clips, pins, and etc. all at one place. This would give them the liberty to never forget a single thing in the office. Also, it would help them to clear a lot of mess from their desks.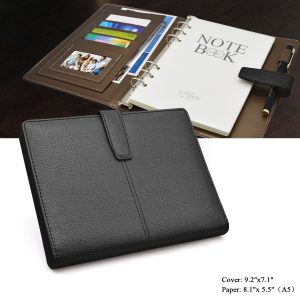 For someone who has the knack of maintaining a diary or writing, he or she would love to have a classy looking leather diary at his disposal. It is not only a diary but also allows the users to keep important cards in the back of the front cover. Something that allows the person to share his passion or motivates him to continue his hobby is always a nice gift regardless of the occasion. You can even think of adding a customized pen to it just to improve the value of the overall gift.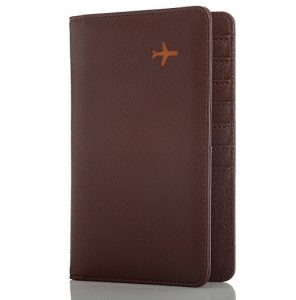 A travel wallet is something that will allow him to keep his passports, travel documents, and other papers all at one place. Also, he can accommodate his cards, currency, and other such valuables if he wants to. It has a dedicated space for passports. A wallet like this is definitely going to help a person during the trips. When received as gifts, we are sure that he will use it every time he travels by flight. Also, the fact that it is a gift from you, it would force him to protect it even more.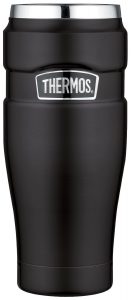 It may sound weird to gift a stainless steel tumbler as a gift, but it is indeed a nice option. Not as bad as many of you think that it is. It will allow the receiver to carry his favorite drink to his office without worrying about reheating or cooling it down. The tumbler can hold the temperature of the drink for as long as 8 hours. Also, it is spill and leak proof which makes it a better option to carry it wherever you like.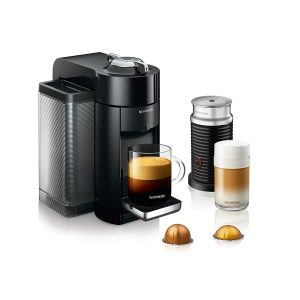 For the coffee lover you know, this would be the nicest gift he or she will ever install at his or her home. It would allow the receiver to get the coffee of their choice at the expense of their home. Not only will it help them to suffice their desire of the daily dose of caffeine, but would also save a lot of money which they spend on fancy cafes. The machine is capable of brewing a wide variety of styles all by itself.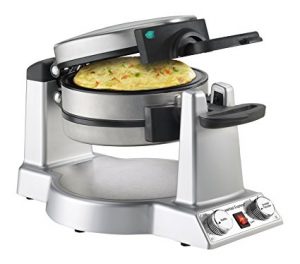 A person in his thirties is expected to have a very busy routine. Therefore, any such thing that allows him to speed up his or her daily household chores would be an exceptional choice of gift. This device would help the person to make lip smacking breakfasts without having to put much efforts in it. Making omelets will be an easy task for him.  The Cuisinart express breakfast maker would give him the opportunity to make tantalizing waffles with utmost ease.
All-Time Favorite Gifts
These gifts can be opted for if you are unsure about the person's choices and preferences. Most of these gifts could sound very mundane and regular, but they are said to have a definite value when it comes to packing them as presents. These gifts never go out of style.
This is, by default, a gift suggested to a man in his thirties. The Tie-set as a gift is always the safest option when you are out of ideas. A man could never get tired of the number of ties he owns. Also, the fact that he is 30, he has several occasions to visit. Thus, he would have an option of sporting a new tie for each occasion. This would not only give him a nice range of options but will also add to his style statement.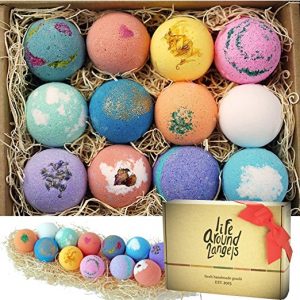 Bath bombs have found a place inside the present box for quite some time now. These leisure gift can a decent choice as a 30th birthday gift idea. These bombs allow the user to relax and have a luxurious time while they take their shower. They are inherited with the aromatherapy and rich minerals which are required by the skin to keep itself glowing. Aromatherapy works in a special way to improve the peace of mind and focus. These things are surely needed by a person who has just entered in his or her thirties.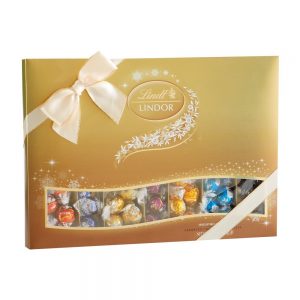 As common as it can get, a set of chocolates is sure to have a heart of a person who loves them to the core. I don't know about other men, but I love chocolates and would love to receive them as gifts all lifelong. As far as women are concerned, 90 percent of them like them too, and would be pretty excited to see them unfold from a gift wrap. However, most of them would expect something like chocolates as their birthday gift. Therefore, you can either surprise them with the quantity or with the exclusiveness of the chocolate.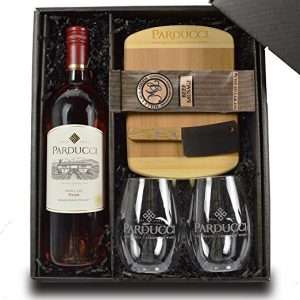 Amongst all the commoners, the classiest gift of all is the wine bottle set. Regardless of a person's choice and preferences, without a choice, he has to like the gift. And if by luck, he tends to be a wine-enthusiast, then your gift choice would be highly appreciated. Along with the wine bottle, the set comprises of wine glasses and cork opener, which adds to the overall efficiency of the gift. For the wine lover, an exclusive wine from a very rare collection would be nothing less than a boon.
If he is someone who loves hosting BBQ parties in his backyard or someone who is crazy for the grilled meat, this set would be a delightful addition to his grilling gear. The set comprises of 16 tools that will help the receiver to get done with his grilling job with sheer perfection. From tong to forks, there is everything in the box that one will require to set up a perfect grill. Don't be surprised if you are invited to a BBQ party anytime soon just after he or she unpacks it.
Last but certainly not the least, a yearly subscription to the Newyorkers magazine would be a nice gift for a 30-year old. However, you need to have the person's preferences figured out. The name of the magazine is just for the reference purposes. You can find out the receiver's favorite magazine and can issue a yearly subscription from the online portal Amazon itself. You can even issue a lifetime subscription to the magazine if you want to.
Now that we have mentioned a bag full of ideas, we hope that you have found out that one gift that will make its place in a gift box. We hope that you had plenty of options to choose from for your beloved 30-year old. We strived to list down gifts from a varied price range so that you have multiple options to choose from. Also, we listed gifts that could be given to a male as well as a female. With this, we conclude our space dedicated to the 30th birthday gift ideas.
We have a lot of blogs categorized into several age groups and occasions in terms of gift ideas and party themes. You can log on to our website www.birthdayinspire.com to go through the fantastic collection of ideas we have listed on our site. Also, we are open to suggestions. So, in case, you want us to right about a particular gift idea or a theme, or want to mention some more gift ideas that are apt for the list, you can write to us in the comments section below. We would be happy to take in all the suggestions and would try to even mention your suggested gifts on our future blogs