Finding 21st birthday gifts for her is quite easy if you know some good ideas. But the problem is that you don't.
Today I am going to help out all those who are in search of those ideas. I am going to tell you what all gifts are perfect for a 21 year old girl. I will recommend you few gifts that are perfect and suitable, also I will suggest you some categories where in you can find perfect presents for her.
A girl at twenty one is more of a young mature women with full of excitement, zeal and interest for exploring new things. She is imaginative, she is independent and loves to live life at her own terms. So for a 21 year girls the perfect gift should match her mind psychology.
So as a whole you need to know what kind of things she will like to have or more interested into. I know you don't have any idea so to make it simple for you below I given you some suggestions, lets go through it.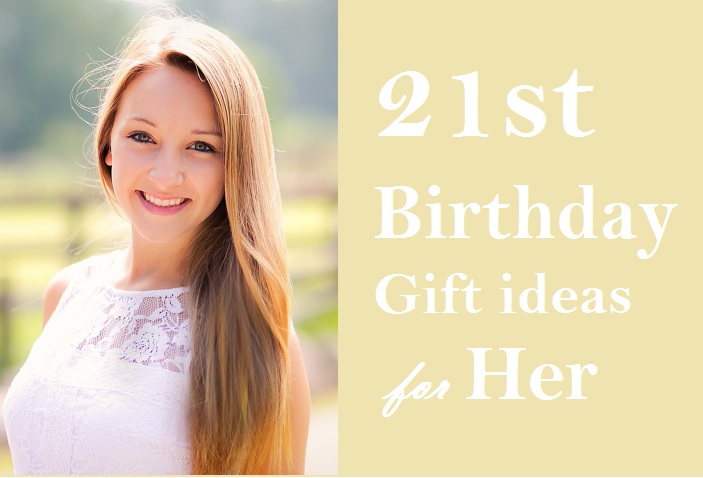 21st Birthday gift ideas for her
Now I would like to share some categories that are perfect to find gifts for a 21 year old girl. So here I will be sharing few categories where you can search gifts for her. These are suitable categories as per her age.
Gift something related to Fashion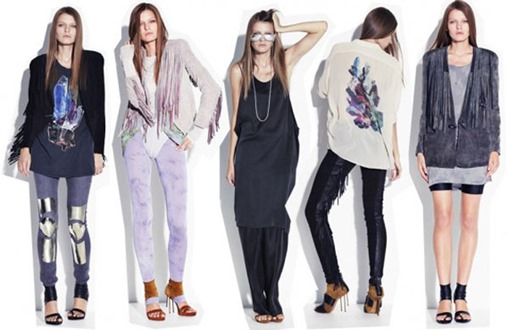 A girl at 21 is found to be more inclined towards fashion. It is an age where a girl love to explore new things. Fashion is found common in girls after teenage and at age of 21 they are more inclined. So I think if you can gift something related to fashion, then that would be a good choice as she will like it anyway.
Tote bag
Clutch
Apparel – Skirt, top,etc..
Shoes
High heels
Gift girlish stuff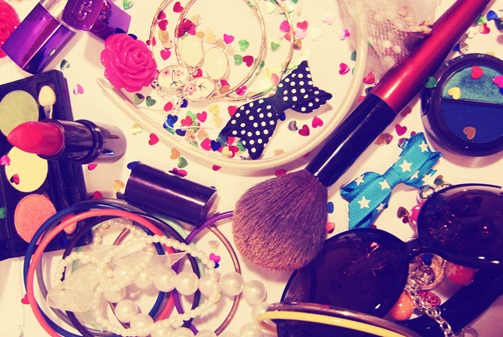 There are many things that we can guess on our own, like if you ask me what to gift a girl then I will definitely tell you that you should gift something that any girl would be interested into. Here are few categories that you can think about:
Fashion
Cosmetics
Music
Personal Hygiene
Gift something related to cosmetics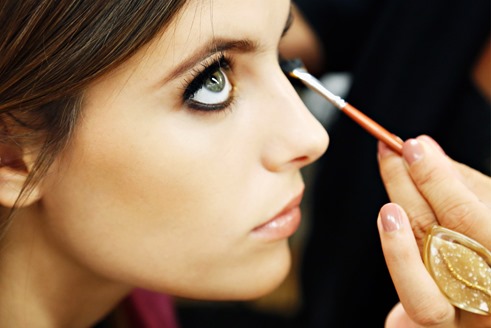 As I have mentioned above that there are close chances that any girl would be more interested in cosmetic products. So gifting anything related to cosmetic or in simple a cosmetic product is a good option. Its like a "bingo". Few years back I have gifted my girlfriend a makeup kit and she gone mad over it and really loved it, and coincidence it was her 21st birthday.
Your Personal choice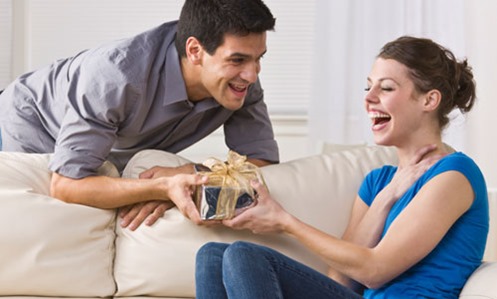 There are many things I can advice or suggest you as a gift expert but ultimately you have to decide which one you would like to get her. So I would like to force you to think about things that you would like to gift her personally.
It could be anything that you think is useful, suitable and matching for her. Give it some time to think what all things that are perfect for her. You can also think about things that are of her choice and that will make it really easy.
I hope these suggestions gave some ideas. Now I would like to recommend few gifts that you must get her.
Recommended 21st birthday gifts for her
I hope my above gift suggestions and other ideas justifies. Now I would like to present to you some of the perfect gifts you can get a girl who is turning 21. These are common gifts that anyone can get any girl who is going to be 21 but most of ideas are suitable for guys who are looking out for gifts for their girlfriend's 21st birthday.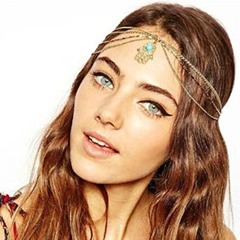 Fatima Metal Head Chain
Fatima is well known brand for women ornaments. I have found many of their products to be elegant and this head chain is one of them. Many girls love to wear a metal head chain for parties, this looks really amazing on girls. I have found it to be the best amongst all.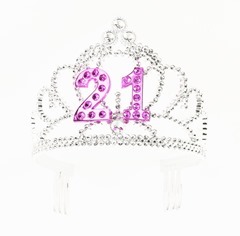 Forum Novelties Tiara
Tiara is really a perfect gift to get your girlfriend. I have gifted a similar one to my girlfriend and she really loved it. This tiara looks more appealing, then the one I bought as it got "21" birthday number as well, which is looking beautiful. She can use it for her birthday party.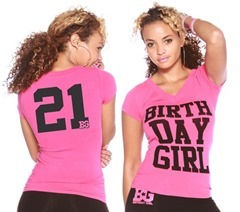 Birthday Girl Printed T-Shirt
Get this cool T-shirt for her birthday. She will definitely love to get this cool T-shirt printed with "Birthday Girl" in front side and "21" on the back. Almost like every girl's favorite color is pink. So i think this will suit her color preference too.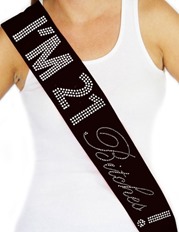 Rhinestone Sash
Let her feel like a miss Universe with this awesome sash printed with "I am 21 Bitches". It has got various shades, so pick her favorite color. This is really a cool gift guys can get their girlfriends and it is definitely another stuff that she will love to flaunt in her party.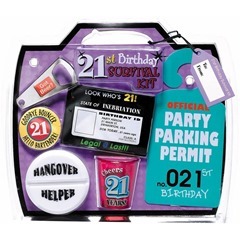 Amscan 21st Birthday Survival Kit
What about a survival kit? She is 21 and she will definitely love to get this dedicated survival kit for her. Wait a minute, it is not what actually it is looking. It's a prank gift, like a GAG. I want to keep the secret for fun so go and get it for her and let her play the prank herself.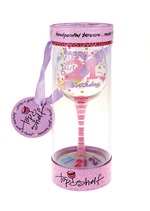 21st Birthday Wine Glass
A 21 year old girl will definitely love to get this one as it is really a cool stuff. I specially loved the print which says "Happy 21 years". She will love to flaunt this cool wine glass in front of her friends in birthday party. So I think for this much cost this glass is worth a deal.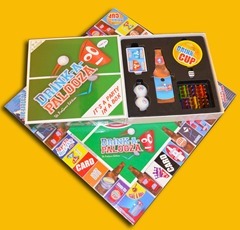 Drink-A-Palooza
It is a very interesting and unique game that you would love gift on her 21st birthday. It's a drinking game which is awesome if planning for a party.  Any adult would love to play with war game of Drinks. Its reviews are good and people are liking it all over different places.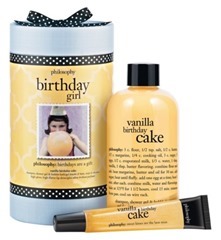 Philosophy Birthday Girl
This is an awesome groom set for girls. The set contains lip gloss and shower gel. I personally know that girls really love lip gloss as my girlfriend keep telling me every time she take any gloss. So I think she will also love to get this one.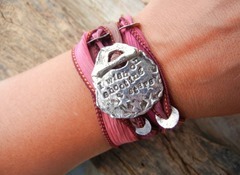 HappyGoLicky Handmade Bracelet
It is really a cute and cool bracelet that I found prefect for girls. It is handmade product and each part of this bracelet is designed with beauty. I really loved the way it is crafted, I am sure any girl will fall for it.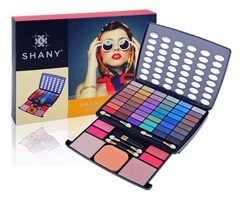 SHANY Glamour Girl Makeup Kit
Any girl at 21 would be more inclined to things that makes her beautiful and look good. A make up kit is a perfect example for this. I would like to introduce to you this Shany glamour make up kit. It is has got pretty much everything a girl looks in a makeup kit.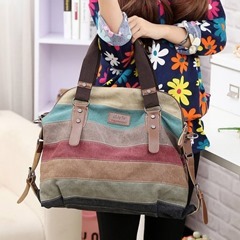 Leisure Canvas Tote Bag
This is a stylish tote bag with beautiful color and designed is meant for her. Get her this amazing piece of beauty, she will go GAGA over it. Not only it looks stylish but it is useful to. She can use it casually to carry her essential things. The carry capacity is really good and comfortable too.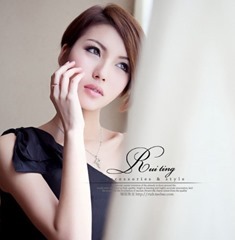 Fervent Love Fashion Jewelry
If she is your girlfriend then you should definitely gift this elegant piece of jewelry. It is a Necklace made with crystal drop pendant which looks beautiful. I am pretty sure that this one will be one of the best gift for her 21st birthday as I know girls fall for jewelry and this is the master piece.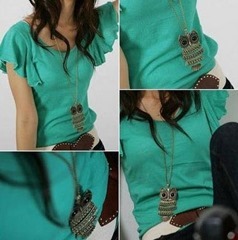 Cute Owl Necklace
I think this is really a stylish piece with a very crafty owl pendant on it in form of rusted metal. If she loves exploring new stuff, then she will definitely fall in love with this. She can wear it for any place, i.e casual, semi formal, party, etc..
Fashion Crown Ring
Guys can gift their girlfriend this beautiful looking ring in a shape of crown. This looks really beautiful and I am sure it will look more good on her. If you are out of budget, then you can go for this one as it is just almost like 2 $.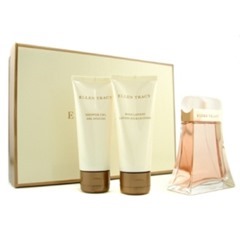 Ellen Tracy perfume gift set
Women or girls love to smell good, so gifting a perfume set is one of a good option. It is Ellen Tracy brand perfume that is very well known in women. Its fragrance is mainly oriental flowers. It last long for hours and that is what we expect in a perfume.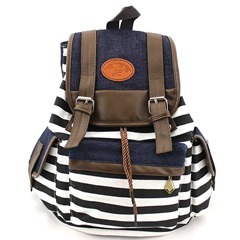 Fashionable Canvas Backpack
If she is a college going girl or may be in higher studies, then this one is perfect and suitable stuff for her. It will be useful, she can carry this casual bag to her work place. It is eye catchy and looks rich in colors.
DIY Ideas for her 21st Birthday
I hope you enjoyed exploring all the stuff I have recommended to you. Now I would like to give you some DIY ideas that means I will give you some ideas for things you can make or do yourself.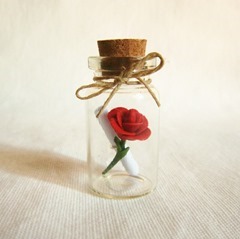 Message in  Jar
Guys who are looking out for some romantic ideas can go for this one. It is very simple to make. All you need to have is a beautiful shaped Jar, a written note, craft stuff, etc.. You can decorate the jar and put the wrapped note in it. It will look something like you can see in the image.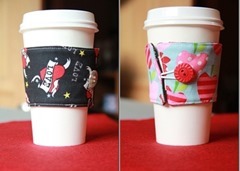 Coffee cup sleeves
If she is a coffee lover, then she will definitely love this one. Coffee cup sleeves is nothing but a sleeve that wraps the cup and makes it more appealing. You can make it very easily, all you need is cloth, paper, Pin,etc..
I Hope I have provided you some of the best 21st birthday gift options for her. I have covered almost like general to specific ideas. I hope this list have helped you.