There are certainly many places for kids birthday parties but whats important is if your child would love to celebrate his/her birthday in that place? Here you will find some of the best suggestions for the best places.
Having a birthday party at home is definitely fun where you are free to do as you wish but when planning your child's birthday party there are certain years when throwing a party at home for the kids is not a very good idea. It is very difficult to keep a bunch of 7-8 year olds confined in a limited space or for that matter even 2 year olds would be enjoying a lot more when given ample freedom to run, play and explore.
Hence, the best option is to throw the party at a much more feasible place than your home. Also you are free to enjoy the party yourself without worrying about all the cleaning that has to be done after the party is over.
Now comes the tricky part and that is deciding on places to have a birthday party. There are a number of factors that are to be considered before finalizing the place. The location, the safety measures as we are dealing with kids here and also the place being age appropriate for the children, all such things are to be kept in mind. So, to make it easier for you here are some great ideas for you and your little one to enjoy the birthday parties.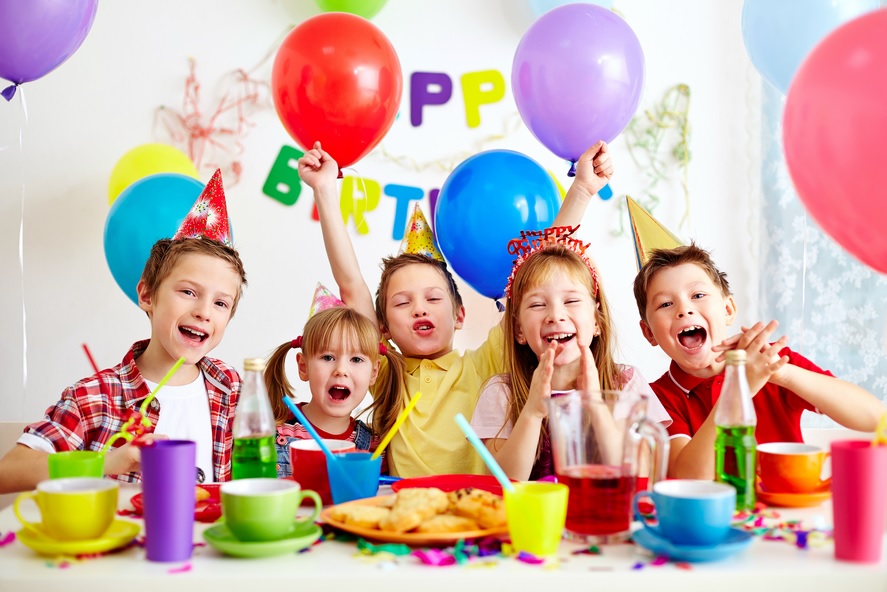 Perfect Birthday places for kids
Although there are many places around the world where you can celebrate your kid's birthday but here i will suggest you some best kids party venues.So you can search these kinds of places around your city and states.
Surf clubs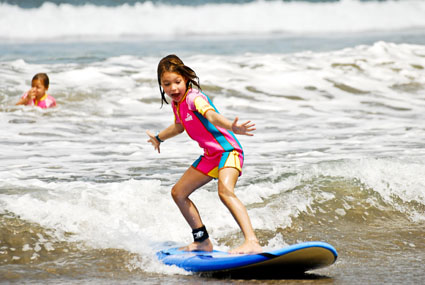 An absolute suggestion for kids party place to treat for kids between 7-14 years of age, especially if you see a budding surfer in your kid. A unique way to celebrate your kid's day in a manner that they will never forget. Contact a surf club so that you can have a professional guide to supervise the children when they hit the waves. This will also ensure the safety of the kids while surfing.
There are things that you need to make sure before confirming the club, firstly the coaches themselves should be well qualified and secondly, whether the club is providing with the surfing accessories or not. Do not forget to carry other necessary supplies like sunscreen, towels, goggles, hats etc.
Swimming pools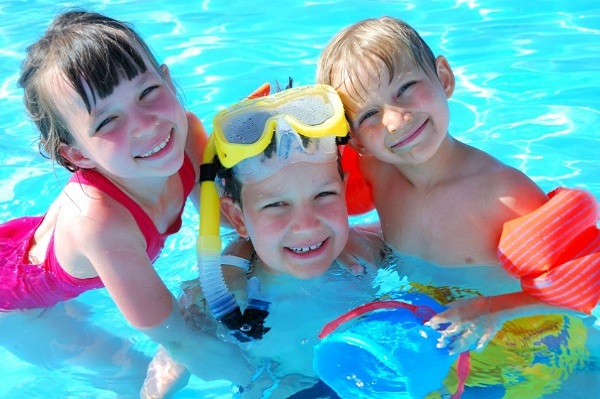 One of the most beloved places to have a birthday party is the pool party.It's among one of the best ideas for an absolutely rocking birthday party, especially if it is in summer. Think of an appropriate theme; toss some balloons in the water and some colorful swim floats of various shapes and sizes as in accordance with the theme. Get banners to make it more alive and festive.
Kids would love a squirt gun and a beach ball to play with. To all this add on the kids favorite but easy to serve foods like ice-cream sandwiches and popsicles, lemonade, small burgers and so on. Let your child dive in to a world of fun and enjoyment.
Ice-skating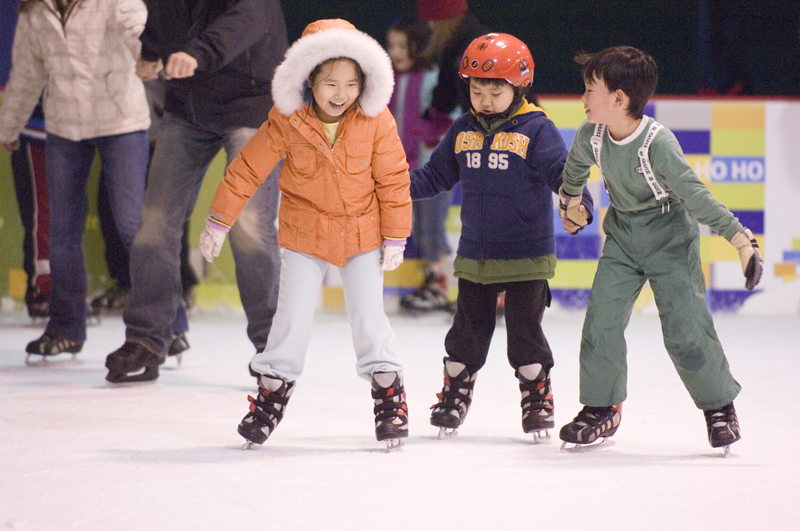 Ice- skating birthday parties have become extremely popular in birthday party places in last few years. It can be thrown for a 4 year old to a 14 year old kid. Especially teenagers would love to have one like this. Most of the time the equipment and accessories are provided by the organizers but you should personally make sure of that yourself as well.
There are trained skaters to give introductory skating lessons to the kids and then they are free to find out their skating legs. They also make sure of your kids safety. Adults can also join the kids and enjoy with them.
Dance studios
You have a young dancer in your home? Then what better idea for places for kids birthday parties can it be for his/her day other than a dance party? Here it is, all you need to do is book a dance studio, plan out a theme and create day filled up with your child's wish list.
Dance studios have professional instructors who prepare a fun filled routine for the kids as per the theme of the party. A perfect way to a groovy birthday that the children will enjoy to the fullest. So go ahead and get your child to find some new moves. You will have to pre-book the arena hence keep in mind to plan it a little before time.
Sports Parks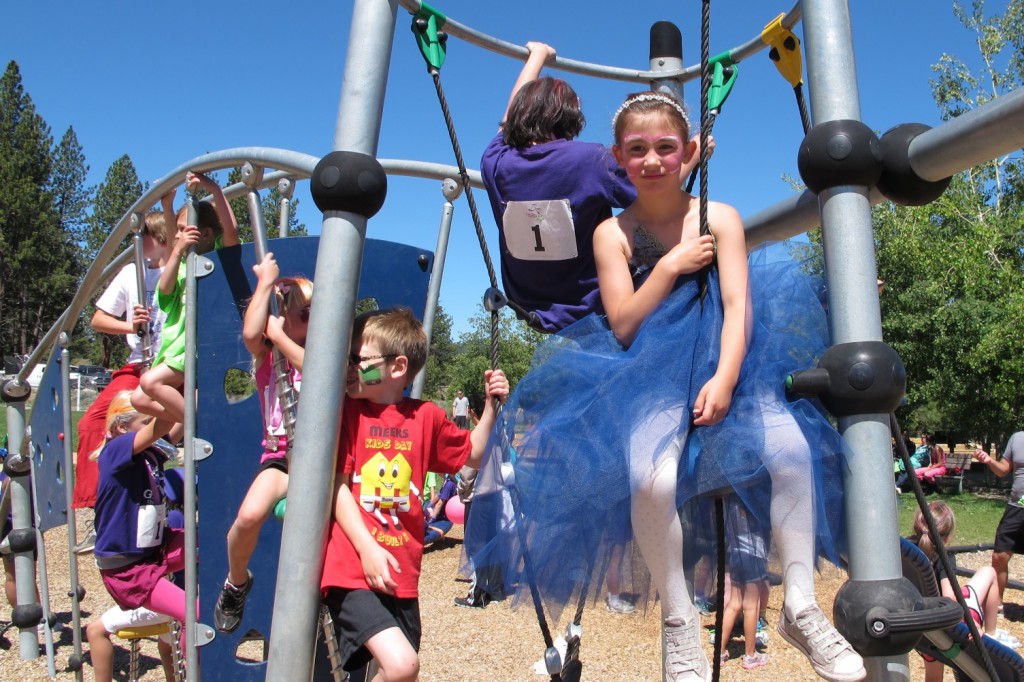 If your little one is a sports lover then the best option for you to plan his/her birthday party is in a sports park. Such venues offer various sports activities like, Gymnastics, Climbing, Archery, Football, Trampolining etc. Whichever of the sport is loved by your child can be chosen for the party.
Such kids party venues can be selected for 5 years old to 15 year olds. For kids under 5 years of age there is usually a pre-school gymnastic party keeping in mind the needs of the children. So book it before someone else hits the goal.
Art and craft workshops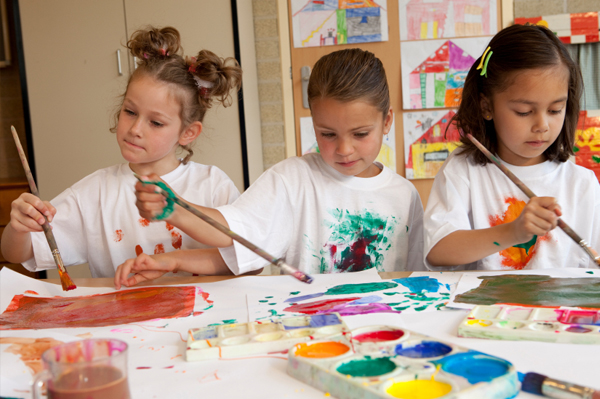 A perfect party plan for even one year olds. There are numerous activities that can be enjoyed by the kids. This party can be planned as per your budget. The kids are given to perform engaging age appropriate activities like decorating, painting, sewing, cooking and many more.
The children can take their creations back home as souvenirs. Such parties allow the kids to let their imaginations fly high. There is no way that it won't be completely loved by the children and their parents.
Restaurants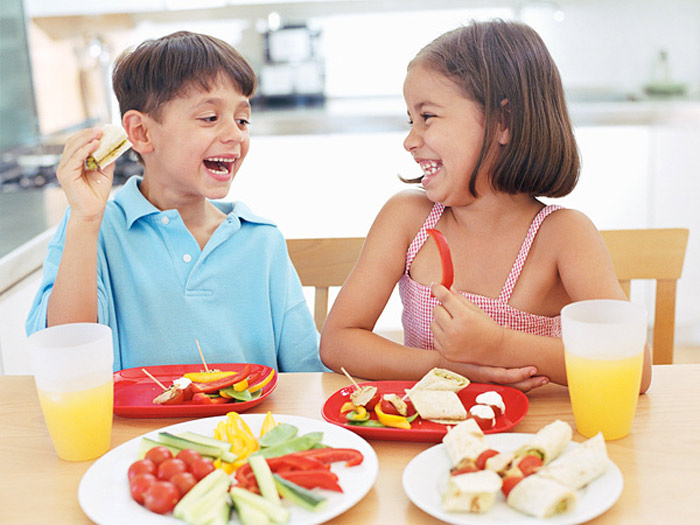 One of the most common in kids birthday party venues is to organized party in restaurants as per your desire and planned theme by pre-booking the party hall. When it comes to kids birthday party restaurants usually have customized menus for children which make it easier for the parents to plan out the food. There are various party packages and you can choose the one which most suits to your convenience.
Bounce parties
This can be one the most lovable places for kids birthday parties and also an incredible way to engage a bunch of super active children. It is the safest and the simplest way to throw a great party. Here they have the most secure equipments for the kids for all ages to play with.
Such amazing bounce parties are a wonderful treat for your child and his/her friends where they can jump with joy as much as they wish to without you having to worry about them falling or getting hurt. A party fun for young ones and teens.
Indoor play centers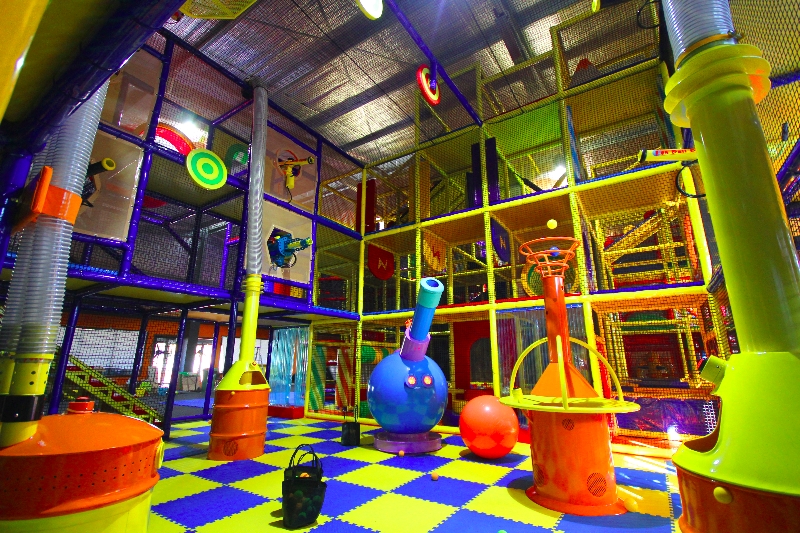 Indoor play centers make a perfect party venue for young kids. A number of activities like disco and a variety of games are organized for the kids to enjoy. It is easier for the parents as well as they can keep an eye on the children. The party can be theme based and the arrangements can be made accordingly.
Circus studios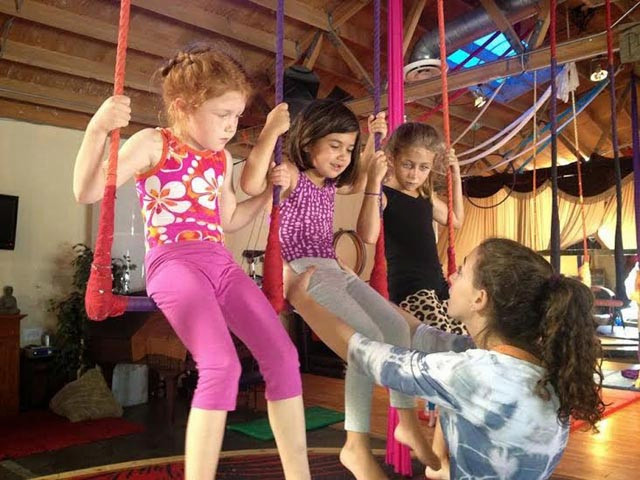 A circus studio is another great idea to make a child's birthday celebration memorable. Which child does not love circus and thus a party incorporating the thrill of it is definitely bound to be a big hit. Find out a nice circus studio for your kid's special day and plan out the day accordingly.
This kind of party is absolutely great for kids from age 5 to 14. Girls or boys all would enjoy getting a crash course to enhance their circus skills. So let them get going with trampolines, juggling, trapeze and so much more but again you need to make sure that the supervisor is well qualified.
Go-carting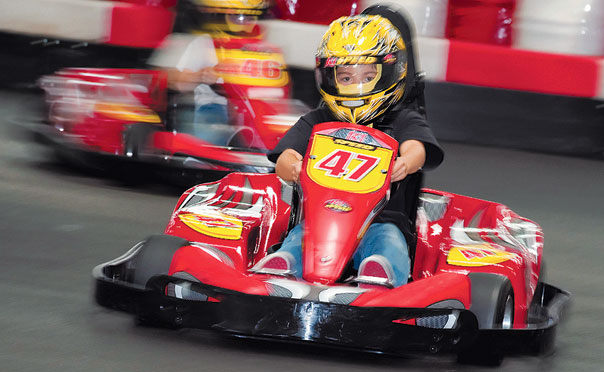 One of the best stunning and exciting birthday party places for growing kids.Have a party for 4 year old or 16 go carting is a great way to celebrate with. It is enjoyed by all irrespective of their ages. Private reservations can be made for a party. Be it a boy's party, girl's party or mixed go-carting always rocks. Usually there is a minimum package to opt for so you can choose according to your budget and needs.
Rockstar studios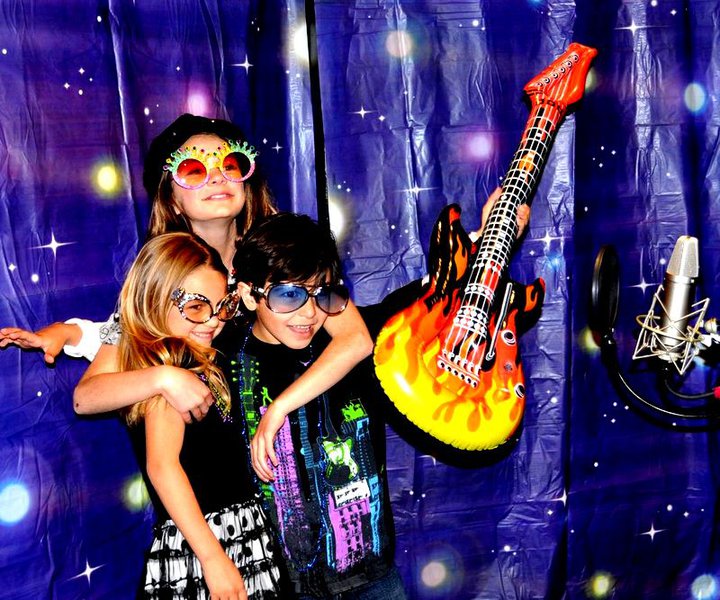 A rockstar studio would be a great birthday party place for your little rockstar. Kids can record their songs, learn the basics of their favorite musical instrument be it guitar, drums etc from professionals which you can hire or can be provided by the studio organizers. Give your child a whole day right from his imagination.
Laser tags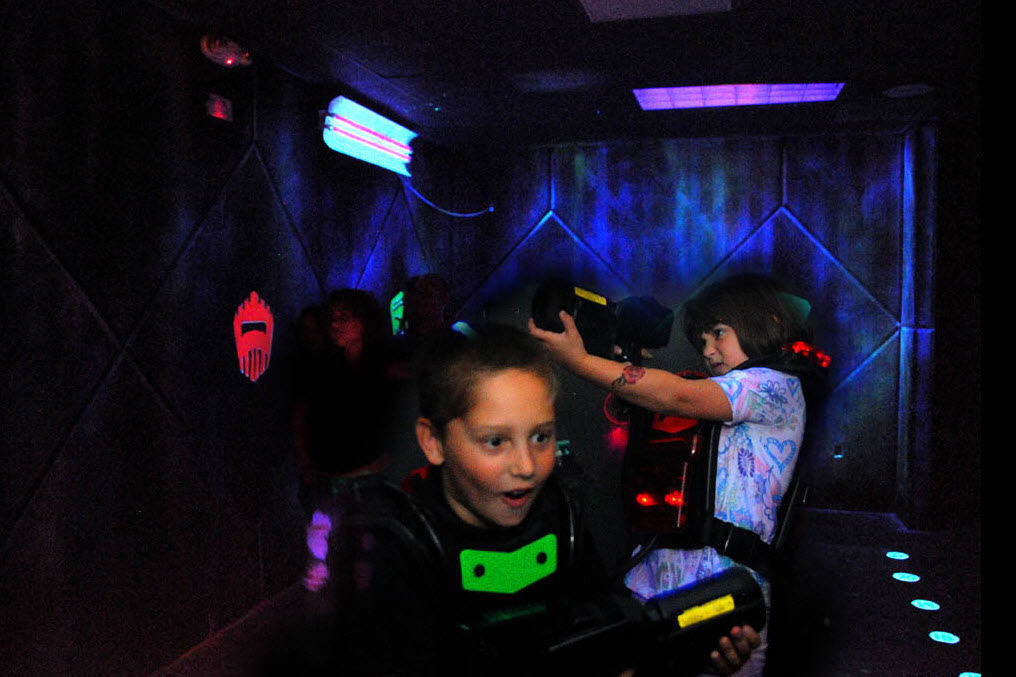 A terrific birthday plan for your child where he gets to be the action hero of his story. Camouflage, paints, weapon training and finally the laser tag missions but all this with perfect safety measures. It'll be a birthday which kids will never forget.
Bowling alley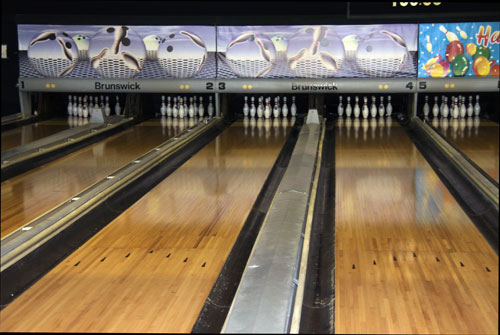 Another great way to give your child a unique birthday party. Your child can have all the bowling fun with light weight bowling balls and pins for kids. Make sure that every kid goes home winning something.
Every child waits for his/her birthday ardently for an entire year. They have made your life special just by being in it so on no other day can be better to celebrate the bond that you share with them. So with this note i assume the you liked these places for kid's birthday party.